With a great please we would like to announce that our 3 days conference "Humanity Has No Borders – Debate on the Future of Volunteering Policies in Europe" is officially closed!
First of all, we would like to thank our hosts JP Sarajevo, who recognized the importance of this topic and decided to welcome us in beautiful City Hall.
All of this would not be possible without our speakers that took part in the conference, shared their knowledge and experience and with that, inspired and motivated many other young people who were attending the conference.
Special thank goes to our guest who attended the conference, showed the willingness to hear and learn something new and with that contributed to the society they live in.
Finally, we would like to thank our partners Red Cross Novo Sarajevo (B&H), Sodalis Csv Salerno (Italy) and other partners from many other European countries, on their effort and commitment in making this possible and creating an opportunity to start a discussion on topics like these, that represent issues that we are facing on a daily basis.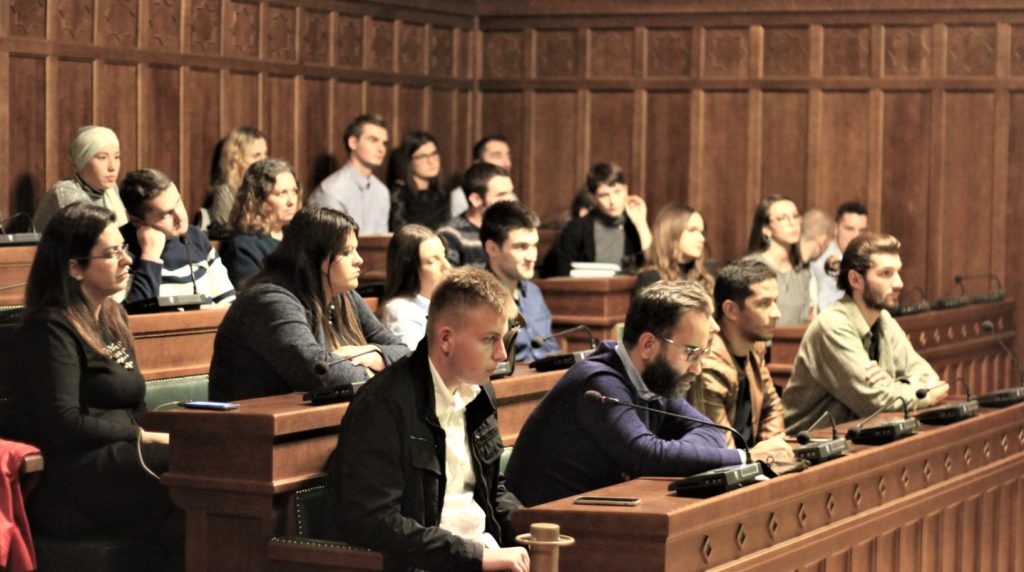 Sa iznimnim zadovoljstvom želimo da Vas obavijestimo da je naša trodnevna konferencija "Humanity Has No Borders – Debate on the Future of Volunteering Policies in Europe" zvanično završena!
Prije svega željeli bi se iskreno zahvaliti našim domaćinima JP Sarajevo, koji su prepoznali važnost ove teme i odlučili da nas ugoste u prekrasnoj Gradska Vijecnica Sarajevo, koja je simbol ne samo grada Sarajeva nego i cijele Bosne i Hercegovine.
Također bi se željeli zahvaliti i odličnim govornicima, koji su podijelili svoje iskustvo i rad i time, zasigurno, inspirisali i motivisali druge goste i mlade ljude koji su bili dio konferencije.
Posebnu zahvalnost dugujemo i našim gostima koji su svojim prisustvo uveličali samu konferenciju time što su pokazali želju da čuju i nauče nešto novo, i samim time doprinesu društvu u kojem žive.
Konačno, zahvaljujemo i našim partnerima Crveni Križ NOVO SARAJEVO , CEV-u i ostalim partnerima iz brojnih evropskih zemalja, na zajedničkom trudu i zalaganju da pokrenemo diskusiju o temama koje su bitne za svaku osobu i društvo u kojem se nalaze.
#bravo #bravobih #bravoSarajevo #bravoteam #bravobihteam#bravoeuropeforcitizens #bravobest #bravoyouth #bravobihvolunteers#bravovolunteers #CKNS #redcrossnovosarajevo #bravoevent#bravoconference #bravospeakers #europeforcitizens#europeforcitizens #BiH #vijecnica #JPSarajevo #done