BRAVO announces call for 2 participants for CONTACT MAKING EVENT in Hässleholm, Sweden from 10.12 – 16.12.2018. for B&H citizens and those living in B&H.
Name of project: "PLUS GENDER"
Date of Seminar: 10.12.2018 – 16.12.2018.
Organizer: NGO "ProQvi"
Place: Hässleholm, Sweden
Participants: 2 (18+)
Working language: English
Deadline for applying: 12.09.2018.

Contact making event is project under Erasmus+ program what means that seminar is under Erasmus+ rules. Accommodation, food and travel costs (255€ limit) are covered by organizers.
ABOUT PROJECT
Plus Gender is a long-term project combining a contact-making event which will take place between 10-16 December 2018 and a training course will take place between 8-14 April 2019 both in Hässleholm, Sweden hosted by ProQvi under Erasmus+ KA1 Mobility of Youth Workers. The project will bring overall 27 people (25 youth workers and 2 trainers) from 12 different countries: Sweden, Luxembourg, Turkey, Bulgaria, Poland, Italy, Lebanon, Jordan, Bosnia & Herzegovina, Albania, Montenegro and Ukraine. A particular interest that lays behind this project is increased international migration processes, that actualize and problematize differences in social and political development in the countries, and therefore, different patterns of behavior, preparedness, and reaction on different challenges and situations in social life, by private individuals and in the work of officials. The main objectives of the project are first, to create a wide and strong network of professionals in field of youth work, gender equality and advocacy, and second, to deepen and develop knowledge about gender issues and develop capacities of organizations related to gender equality issues. The target group is youth workers who are already working or have a strong motivation to work on gender equality issues. By establishing this positive example of cooperation, we hope to promote sustainable cross-sectorial partnerships for organisations working on gender equality issues all around Europe and outside, and to create a deep long-term impact on a personal and organizational level.
Aims
• To promote sustainable cooperation and partnerships for organisations working on gender equality issues
• To develop capacities of organizations and increase the competences of youth workers related to gender equality issues
Objectives
• To explore, exchange and discuss issues related to gender equality
• To raise awareness around modern interpretations of gender issues
• To empower youth workers to counter gender inequality
• To gain a range of trusted, reliable partners for future projects
• To facilitate the development of new projects on gender equality issues
• To create a network of youth workers and organisations working with gender equality issues
• To provide advanced knowledge about Erasmus+ Program
Activities
Phase 1: Contact-making Event 10-16 December 2018 Hässleholm, Sweden Phase 2: Personal learning projects/homework assignments
Phase 3: Training course 8-14 April 2019 Hässleholm, Sweden
Phase 4: Practicing and implementing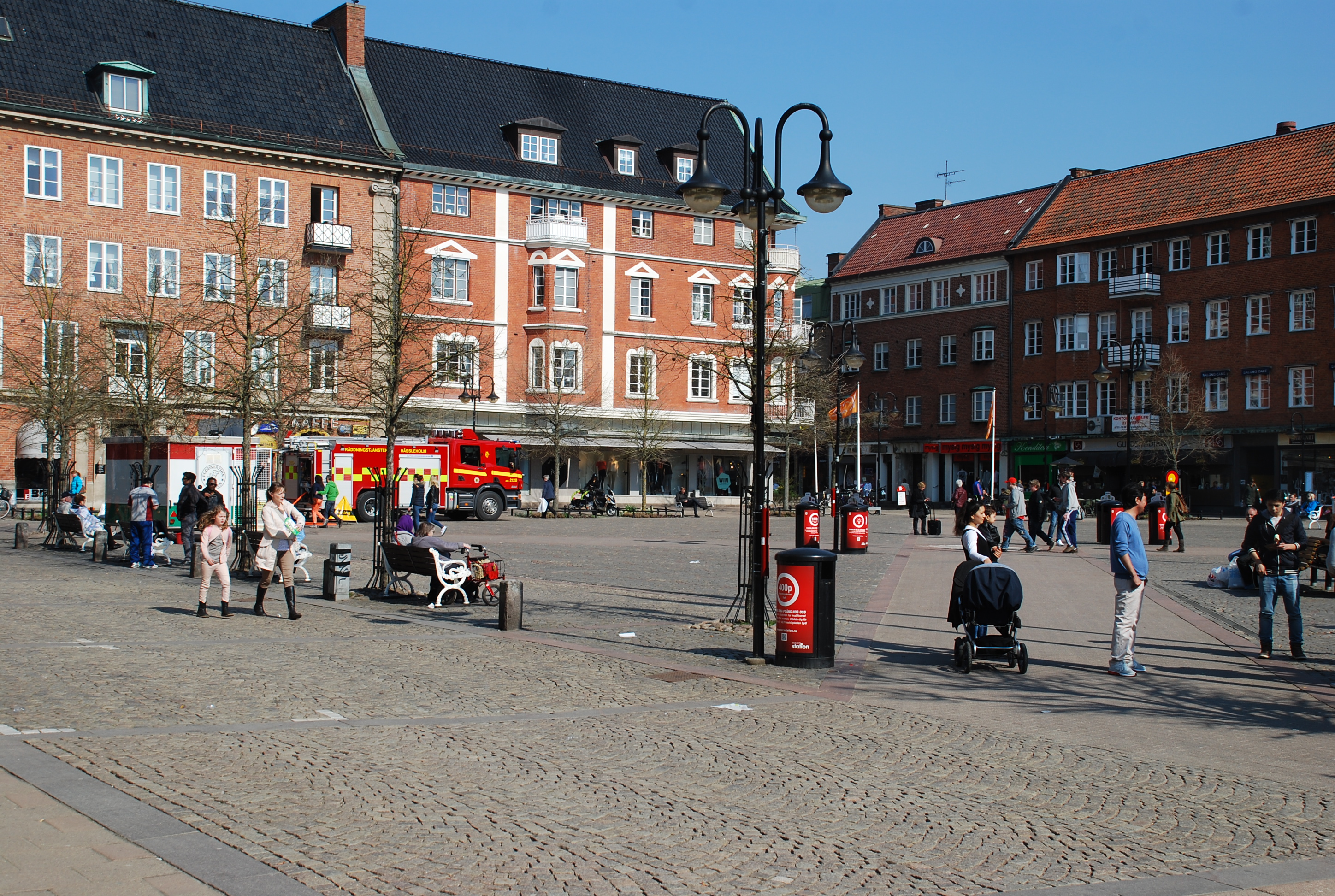 Participant Profile
Youth workers, activists, media professionals, young politicians, public sector officials, trainers
• who are 18+ and can work in English
• already working or have a strong motivation to work on gender equality issues
• Possibly have new project ideas and open to follow up activities • can commit to stay for the whole duration of the project
Project Venue & Accommodation
Project activities will take place in Hästveda, Hässleholms municipality.
The closest airport is Copenhagen Airport CPH, Kastrup. Another smaller one is in Malmö. From Kastrup there is a direct train connection to Hässleholm central station. From Hässleholms central station to Hästveda goes a local train. The venue is about 150 m from the train station. The cost is around 30 Euro per person per direction.
Financial Issues
Participants of the project will be reimbursed their travel expenses, not more than amount according to the table below and visa cost upon presentation of (printed out!) supporting documents. Organizers will provide accommodation and food during the whole period of the project. The reimbursement will be sent to the sending organization's bank account within a month after the end of the project.
NOTE: Please keep boarding passes in both ways. You will send your return boarding passes by post. If you will have return ticket, buy while coming to the project.
Taxi costs will not be reimbursed.
Exchange rate: Euro / Swedish krona (SEK) =10,42 (10.08.2018)
Here below you can see the table for maximum travel costs.

Early arrivals or late departures will be the own responsibility of the participants. According to Swedish NA the travel back must be realized by participants on direct way within maximum of 2 days. In case of longer stays or indirect travel (holiday travel, etc.) there is no chance of reimbursement.
We need your all receipts, tickets and boarding passes (for both ways). So when you are coming, keep them. After the project you should send us (scanned by email and originals by post) all the tickets and boarding passes of travel back home.
Timetables for the activities will be send later 4 weeks before the activities.
HOW TO APPLY?
Send BRAVO- APPLICATION FORM written in English on e-mail: [email protected] with e-mail title as following "your name, name of the project you are applying for" until 23:59 at 12.09.2018.
Participation FEE: 25€ (only for selected participants)
Deadline for applying: 12.09.2018.
Selection results: up to 15.08.2018.
If you have any questions don't hesitate to contact us at: [email protected]
E-mail for applications: [email protected]