This post will start with us saying that we already miss you girls, Betul and Sena!
We have spent an amazing 2 months with you here in Sarajevo, and it was a blast!
We hope it was great for you as it was for us – and you'll come to Sarajevo again!
To all of you out there, reading this post, and thinking whether #ESC program is right for you, just scroll down and read what have Sena and Betul did during their 2 months ESC!
They had a chance to:
work with children with development disabilities
work on promotion of Bosnia and Herzegovina and its culture
work on Erasmus+ projects and different activities
Yes, we believe it sounds busy but If you do what you love – you don't feel busy.. at least that's what we were told
Dear Betul and Sena, we hope you had good trip back home and we are looking forward meeting you very soon!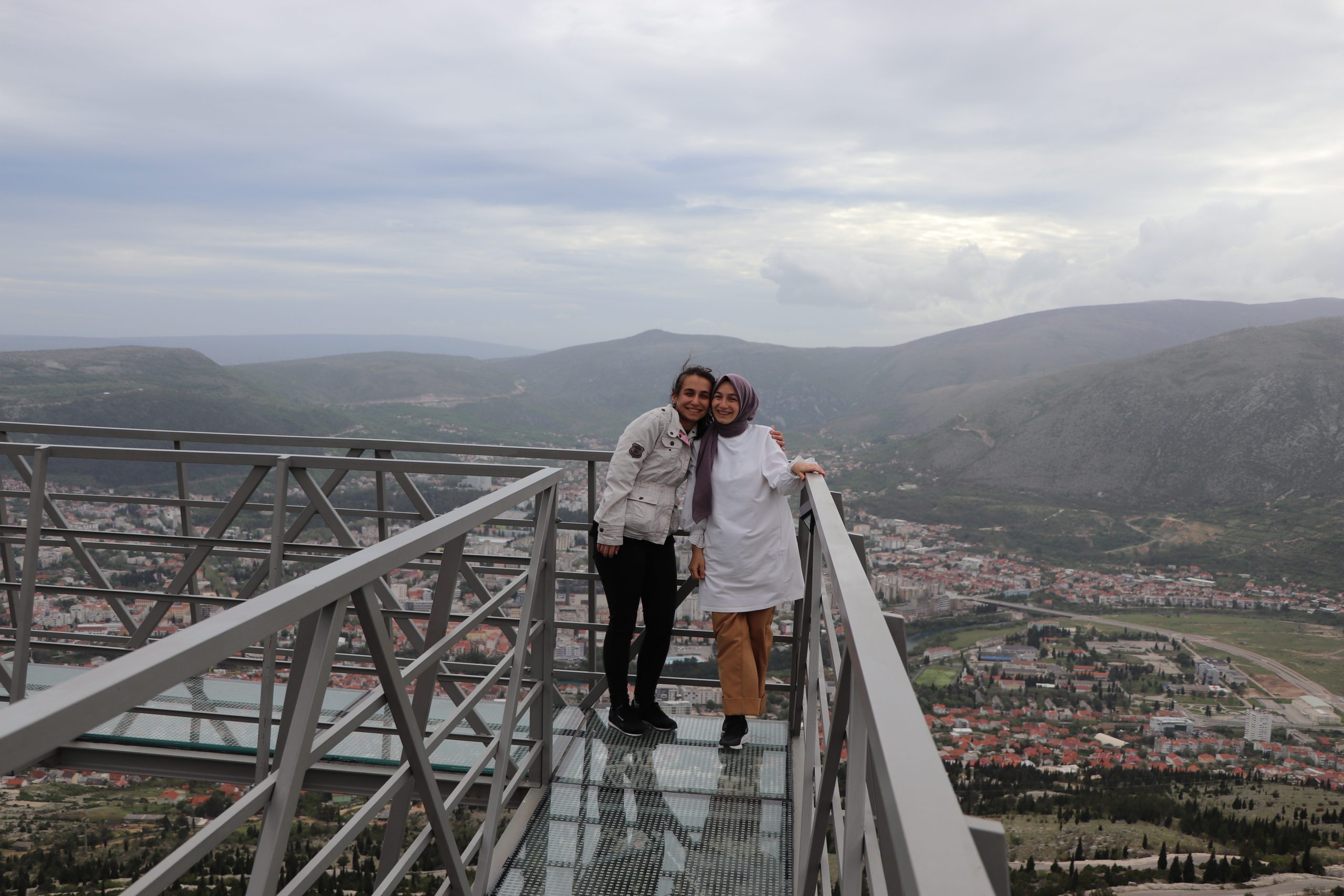 Having you as ESC volunteers was an opportunity for us to learn and to grow as we are sure it was for you too. We are now even more prepared to meet our new volunteers. Last two moths were pretty intense for you. As much as Bosnia and Herzegovina and Turkey have many similarities, the place and people were still new for you.
Since all of the BRAVO members have had different international experiences, we know how challenging this can be. But don't worry, you did a good job! Let this be just a begging for many other similar experiences you'll have and may all of them bring you more knowledge, understanding, good friends and good times. Thank you for all the laughs, photos and help. See you in some other stories and places.
Whenever you decide to come back to Sarajevo, BRAVO family will be there to make sure you fill your suitcases with tones of beautiful memories.
Big thanks to our great partners from Turkey – we are happy to be in cooperation with BOLU team!
If you want to read more about our partners as a sending organization from Turkey click here: http://bolu.gsb.gov.tr/