Cooperation Meeting with Yunus Emre Institute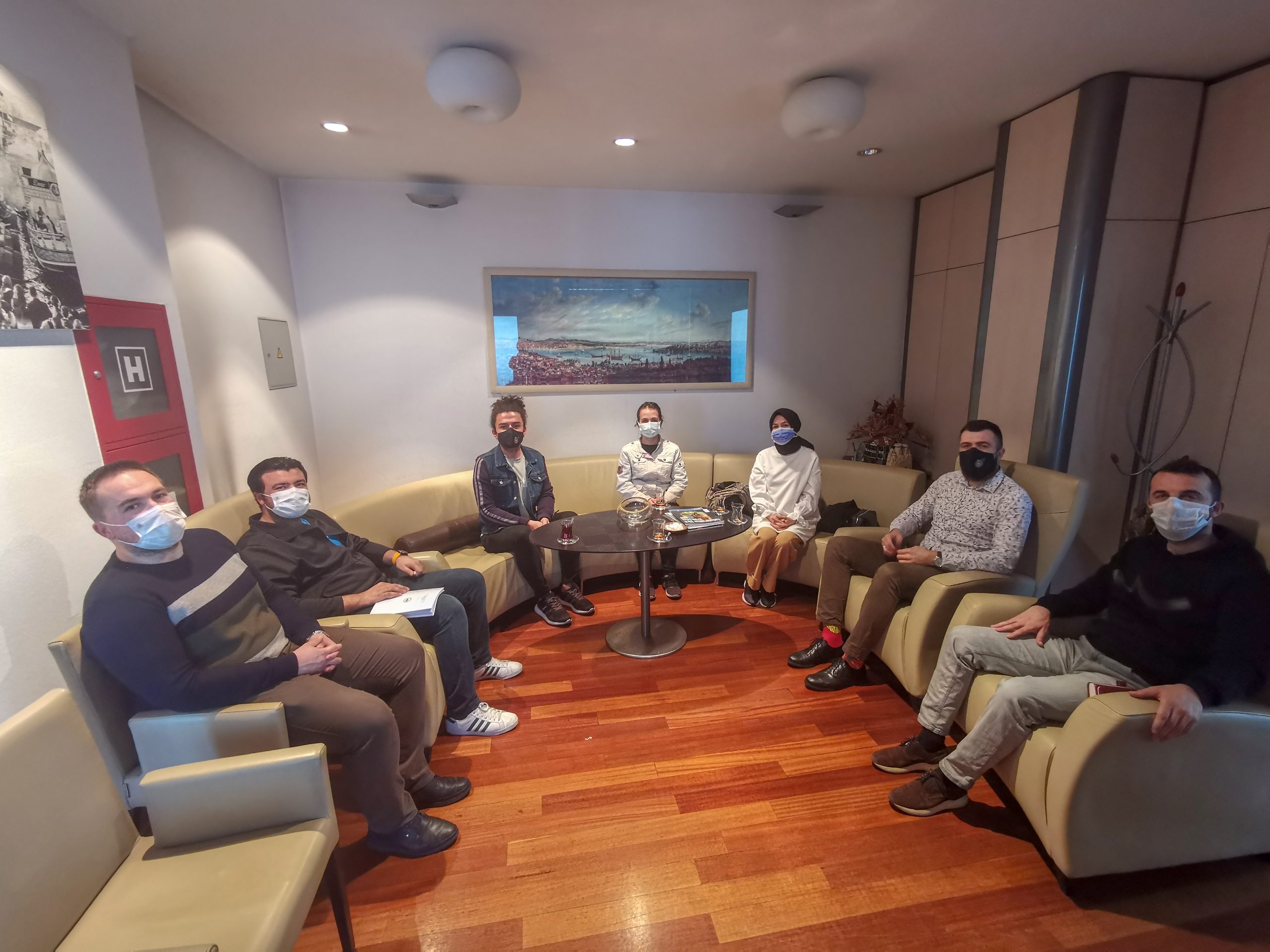 Today, on the 1st of April, BRAVO representatives had a meeting with Yunus Emre Institute. Main focus of the meeting was negotiations on cooperation.
Topics of the meeting were:
Mutual interest/cooperation
Turkish language online courses
Acculturation
The meeting was held within the Covid19 measures. 
 Regarding the topic of cooperation, mutual projects were discussed. In case of the main permissions are obtained, mutual projects will be carried out in the future, and these issues can be negotiated again. Owing to the fact that the global pandemic is still a thing, face – to – face projects have been suspended, so we will give our best to organize online events. Additionally, Turkish language online courses are already available, so BRAVO volunteers can help the tutors and make contribution with their own knowledge and materials.
Apropos the topic of acculturation, activities such as marbling art, anecdotes, nursery rhymes and folk dances can be performed.  Due to the increase of number of patients infected by Covid – 19, all the face – to – face events are cancelled by the governmental authorities, so some permissions should be obtained for these activities.
We are thankful to Yunus Emre Institute authorities for hosting us.
Yunus Emre Enstitüsü ile İş Birliği Görüşmesi
Bugün Yunus Emre Enstitü ile BRAVO International yetkilisi ve gönlülüleri olarak bir toplantı gerçekleştirdik. Toplantımız da bu iki organizasyonun birlikte hangi iş birlikteliklerin de bulunabilecekleri üzerine istişare gerçekleştirildi.
Toplantının konuları;
İş birliktelikleri
Türkçe Online Kurslar
Kültür Etkileşimi
Covid-19 önlemleri çerçevesinde gerçekleştirilen bu toplantı da,
İş birlikteliği konu başlığı altında ortak projeler yürütülmesi konusu hakkında görüşme sağlandı. Gerekli izinler alındığı durumda ileride ortak projeler üretilebilir ve bunlar için tekrar görüşme sağlanabilir.
Ancak Pandemi dolayısı ile yüzyüze gerçekleştirilen projelerin bir çoğunun askıya alınmış durumda olduğu bilgisi bizlerle paylaşıldı.
Türkçe online kurslarının bulunduğu bilgisini paylaşan yetkililer, BRAVO gönüllülerinin de bu kurslara yardımcı olarak katılabileceği ve öğretmenlere destek olabilecekleri, isterlerse kendi ürettikleri içerikleri kursa katılan öğrenciler ile paylaşabilecekleri iletildi.

Kültürel etkiletişim başlığı altında unutulmaya yüz tutmuş "Ebru Sanatı, Fıkralar, Tekerlemeler ve Halk oyunları gibi etkinliklerin gerekli izinler alındığı taktir de gerçekleştirebileceği açıklandı.

Saray Bosna'da kötüye giden Covid-19 artan vakalar nedeni ile yüzyüze gerçekleştirilen bütün etkinlerin Hükemet yetkilileri tarafından iptal edilmesinden dolayı, etkinlikler yapılmadan önce gerekli izinlerin alınması gerektiği tarafımıza iletilmiştir.
Bizleri ağırladıkları için Yunus Emre Enstitüsü yetkililerine tekrar teşekkürlerimizi iletiyoruz.