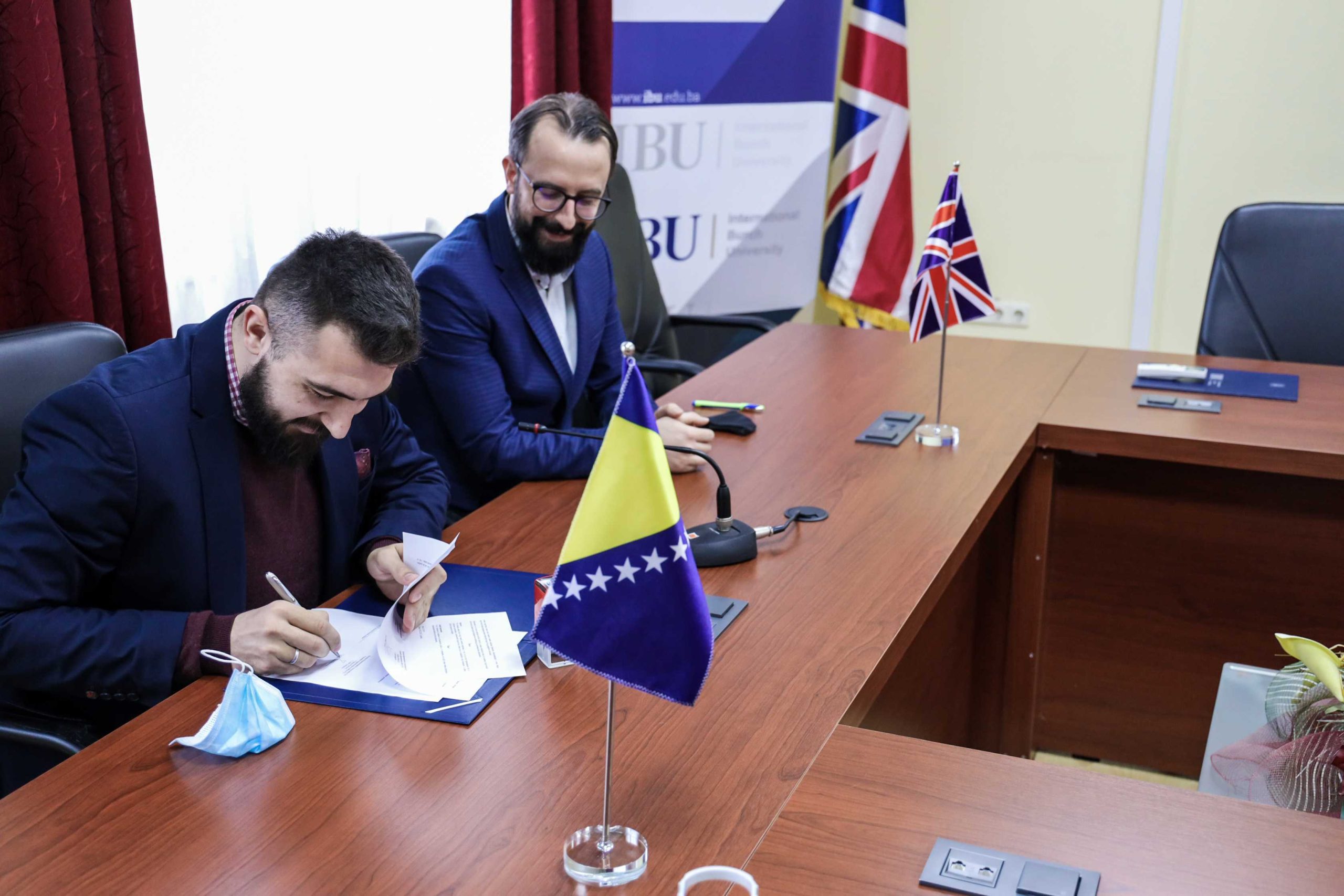 We are delighted to announce the signing of a Memorandum of Understanding (MOU) between the Bosnian Representative Association for Valuable Opportunities – BRAVO and International Burch University (IBU).
Both parties have congruent educational goals and each of them strives to educate young people, policy makers, key local and national individuals and organizations with an aim of the positive impact on the economy of Bosnia and Herzegovina, paired with their personal development or development of their businesses.
The MOU establishes terms of understanding between the BRAVO and IBU that are mutually beneficial for both parties. In particular, the MOU underlines the following:
Work with students (organizing student internships, youth exchanges within European projects, training, etc.)


Organizing guest workshops, presentations and lectures on appropriate topics, and engagement of BRAVO employees as professional lecturers at events organized by IBU


Joining of the BRAVO organization in the IBU mentoring program and inclusion in the Start Up Incubator


Participation in the audit of extracurricular activities


Trainings for employees of both Memorandum signatories


Joint application for European grants and joint implementation of international projects


Cooperation on individual projects in accordance with the activities of both signatories


Possibility to use the premises and other resources of both signatories


Promotion of joint activities and cooperation


Other forms of cooperation from the activities of both signatories.


We hope this partnership will strengthen and advance the interests and activities of both parties, and continue to promote excellence in our shared research, education, marketing strategies, international projects, project management, trainings and education.
#BRAVO #BRAVOBIH #MAKETHEWORLDWONDER
International Burch University
As the preeminent entrepreneurial university in Bosnia and Herzegovina, International BURCH University (IBU) is dedicated to teaching excellence and high student satisfaction, personalized mentoring and practical research leading up to superior student employment outcomes and lasting community impact.
British-owned, young, agile and accredited by top accreditation bodies, both in Bosnia and Herzegovina and the United Kingdom, International Burch University is the first choice for all students passionate about real-world solutions, market-driven thinking and personal success.
Below are offered more details on what is important to us and how we operate. We understand the accreditation matter is of a particular importance to students in Bosnia and Herzegovina, so we have dedicated a section to reassure you that you are at the right place both in Bosnia and Herzegovina and abroad. It is a bit of a longer read but we are certain you will enjoy it. Should you have any questions, please do not hesitate to contact our team and get the answers you need.
Bosnian Representative Association for Valuable Opportunities - BRAVO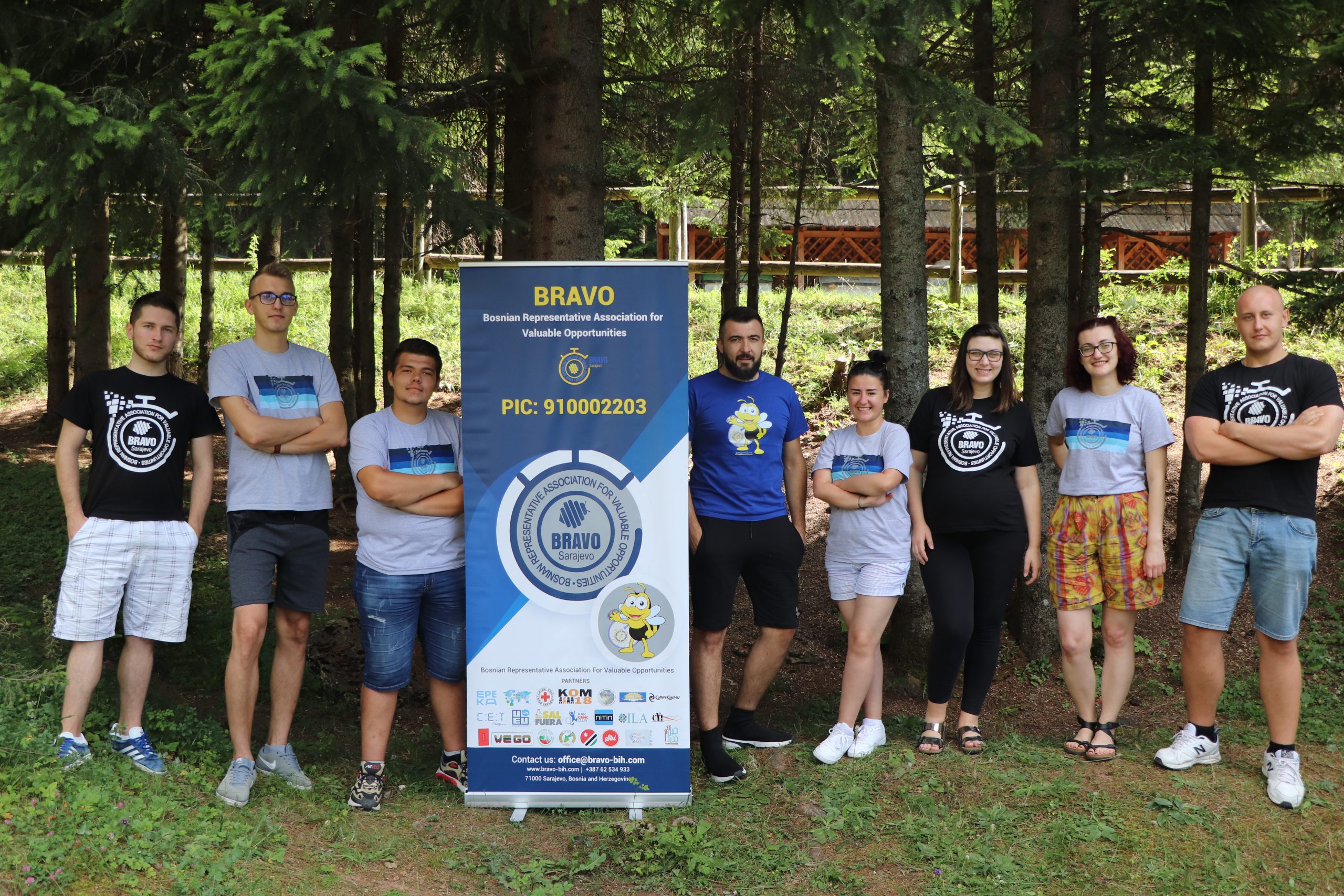 Bosnian Representative Association for Valuable Opportunities (BRAVO) is a non-profit and non-governmental organization. BRAVO is a professional organization based and focused on knowledge, entrepreneurship, civil society development, non-formal education and innovative learning and development techniques for young people and adults.
What makes this organization outstanding and ready to take responsibility are our key principles: tolerance, democracy, diversity, voluntariness and openness. We promote partnerships between the private sector, public sector and civil society for sustainable community development, advocating for the education of young people with an emphasis on skills needed in the 21st century, investing in entrepreneurship, innovation, non-formal education and sustainable local community development.
BRAVO MISSION

BRAVO has a social impact which goal is to promote lifelong commitment together with emphasizing the positive experience of users by deepening knowledge of core principles of discipline, teamwork, safety, respect and integrity. BRAVO tends to gather volunteers who share interest in IT and video production, sports activities, social activism, art, creative activities, innovation, education, safety, and etc. as a profession or hobby. All this can enrich our experience through sharing ideas, needs and creativity in different fields, and by this, we are deepening our knowledge and experience of Erasmus plus and other European programs. BRAVO offers to its volunteers a chance for engagement, creation and development of their skills and knowledge outside working room and office. By participating in BRAVO, members learn to work together through the idea of giving back to society by promoting volunteering and active citizenship. Continuously we try to express ourselves through pictures and social whether we are promoting our activities, or promoting a cause that is important to everyone.
If you are interested to know more about us, please check our section ABOUT US!
WOULD YOU LIKE TO BECOME BRAVO PARTNER?
You got tired of the confused partners and associates in your work and projects? No need to worry about it anymore, because BRAVO is here for you. We work with numerous partners and organizations all over the world. We work for youth and professionals by providing them with an amazing opportunity related to educational and professional help. We also provide consulting service with an opportunity by which you will become able to accomplish good ideas and projects by working with us. Our team is accessible 24/7 for all partners in hard times and last days and hours before the deadline, but also for solving your problems related to your projects. So, do not to worry anymore, because we provide exceptional services of support that will help in attaining success in the long-term.
If your answer is YES, please fill the form on HOME PAGE called "BECOME BRAVO PARTNER"
If you have any questions feel free to contact
BRAVO TEAM