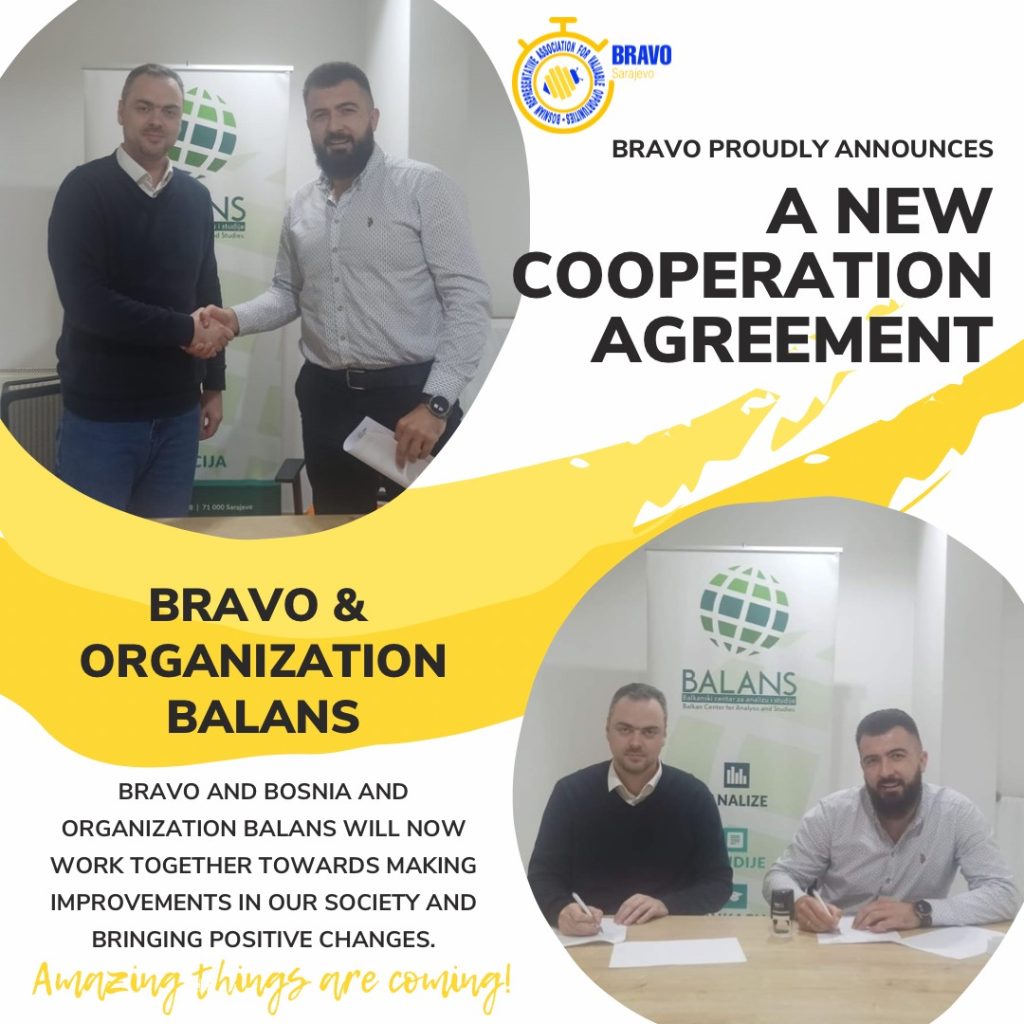 Every day BRAVO tends to write beautiful stories that will leave mark on society and bring new opportunities for young people in Bosnia and Herzegovina. Bosnia and Herzegovina's youth have enormous potential. There are other special organizations based in Bosnia and Herzegovina that have recognized the potential of young people and are working hard to create better opportunities. We strive to make connections with such organizations and expand our network.
On the 11th of November, Ismail Šehić director of BRAVO, and Sedad Bešlija, president of BALANS signed a Cooperation Agreement. This agreement will benefit both parties because we will work together to improve our society and bring positive changes to Bosnia and Herzegovina. BALANS is eager to broaden its scope of work and establish high-quality programs that promote change in Bosnia and Herzegovina.
We also had a great discussion with Kemal Ggušić, Sedad Bešlija and Neir Ušanović which led to a positive conclusion. BRAVO can't be more happier about signing the agreement and expanding the network of partners.
We are eager to bring change to Bosnia and Herzegovina and with good partners, everything is easier. They really contribute to this whole process and with united strengths, we are Making the World Wonder. Therefore, we are preparing interesting projects that will be of huge importance to our society.
This Cooperation Agreement is just the beginning and we can't wait to see the outcomes of this partnership.
                                                               #BRAVO #BRAVOBIH #MAKETHEWORLDWONDER #BALANS