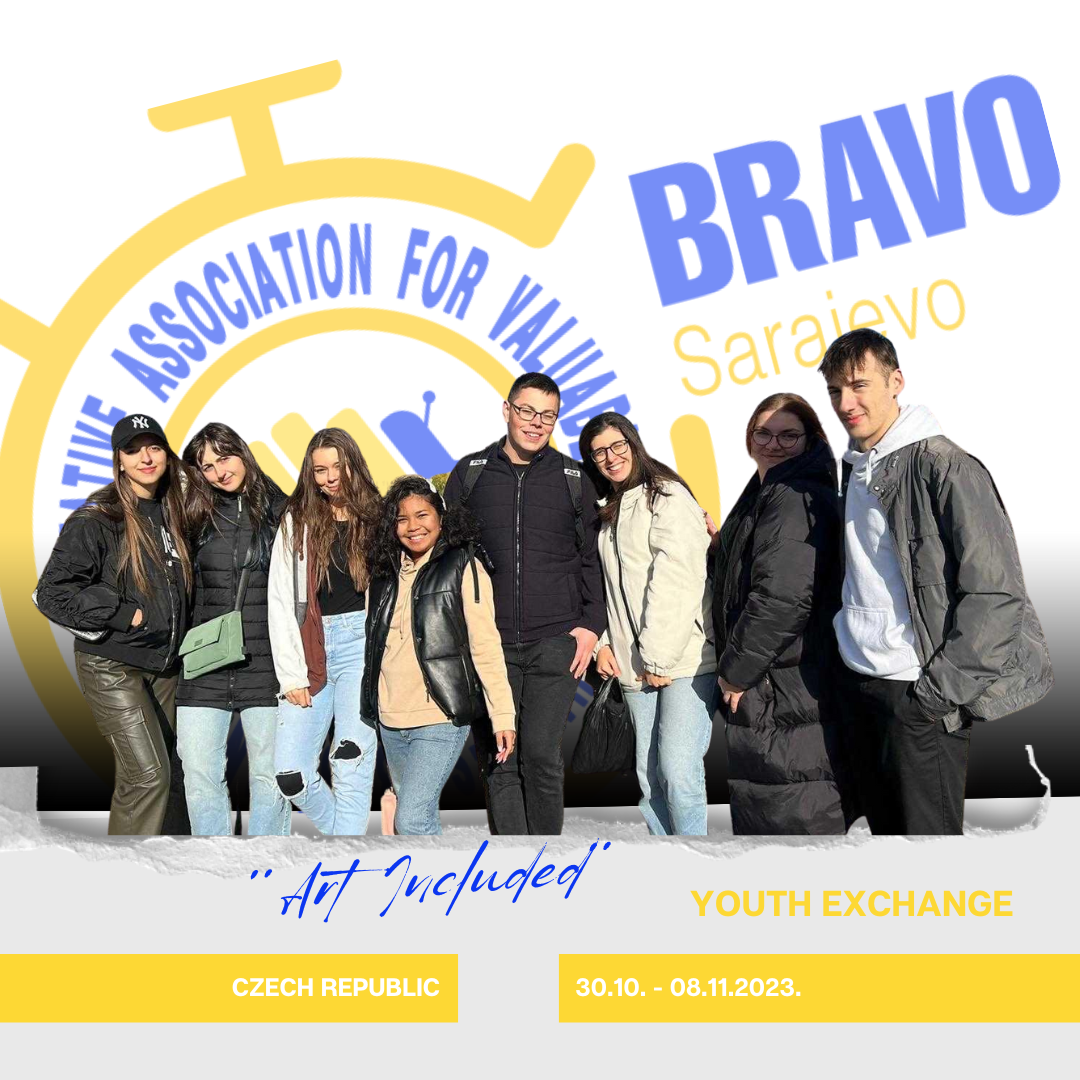 We have just added a new chapter to our passport stories as our 6 participants are making the world wonder in the Czech Republic by attending the Youth Exchange ''Art Included''.  The project ''Art Included'' is all about inclusion and diversity as its main aim is to provide a quality learning opportunity for young people. By taking part in interactive sessions, participants are developing their skills and gradually improving their personal and professional lives. They are learning how to adapt to a fast-changing world and become more independent and easily adapt to multicultural environments.
Each day of activities, their lives are significantly changed. They are becoming more independent while also developing better cooperation skills. Through these 9 days, they are slowly but confidently becoming active citizens who are fully aware of European values. The main tool for learning is actually theatrical improvisation. Who would have thought? Theatrical improvisation is a great, innovative, and inclusive tool that helps them improve creativity, self-expression, communication, foreign language skills, cooperation, improvisation, confidence and pro-active attitude, mutual understanding, presentation skills, and much more.
The participants are breaking their own barriers by continuously seeking discomfort. They are part of one safe community in which they feel free enough to express themselves and give their opinion on different topics. The project encourages participants to break down prejudices and stereotypes through theatrical improvisation exercises and understand different perspectives while learning to adequately communicate their points of view.
 The participants had the opportunity to proudly present their country and extend their knowledge about other countries and cultures. The project is encouraging international and intercultural cooperation, fostering tolerance and intercultural awareness as well as active citizenship in young Europeans. Participants have expressed joy and gratitude for being part of this amazing experience that has positively impacted their lives.
We hope that you enjoyed reading this travel diary and that it gave you enough motivation to apply for the upcoming projects! BRAVO is never stopping as we are on a mission to bring great opportunities to young people!