Konnichiwa, dragi prijatelji!
Što Vam prvo padne na pamet kada pomislite na Zemlju Izlazećeg Sunca?
Na crtiće anime? Nježnost i ljepotu trešnjinog cvijeta- sakura? Film "Sjećanja jedne gejše"? Djevojke i žene u svilenim kimonima?
Znate što je ikigai? Ili pak- kintsugi?
Ili Vas jednostavno fascinira njihov način života, njihova hrana i kultura?
Ovoga puta Vam donosimo jedan potpuno novi kurs- KURS JAPANSKOG JEZIKA!
U nadi da će Vas ohrabriti da se odvažite na nešto sasvim novo, pročitajte u nastavku iskustvo našeg sjajnog instruktora Adisa. 🙂
" Zovem se Adis Berberović i dolazim iz Kladnja. Diplomirao sam informacione tehnologije u Tuzli.
Moja ljubav prema Japanu i japanskoj kulturi započela je prije mnogo godina kada sam još kao dijete provodio dane gledajući Anime.
Nakon završetka studija, odlučio sam da u Sarajevu upišem kurs japanskog jezika. Od tada su prošle 3 godine i zahvaljujući izvrsnom učitelju uspio sam savladati razne prepreke i iza sebe ostaviti mnoga dostignuća.
Bilo bi mi drago ako bih znanje koje sam stekao u tom periodu mogao prenijeti na nekoga i pokazati da japanski jezik i nije zapravo težak onako kako se čini.
Kroz ovaj kurs pokušat ću Vam donijeti japansku kulturu na jedan poseban način, te ćete imati priliku da upoznate ne samo jezik, već i njihove običaje, prirodu i ponašanje ljudi.
Za početak, grupne časove započinjemo sa osnovnim levelom A1 u trajanju od 3 mjeseca, jer vjerujem da većina nema prethodnog znanja i iskustva. 
Svi oni koji su zainteresovani za napredne nivoe, mogu se prijaviti na INDIVIDUALNE časove, te u dogovoru sa mnom raditi ubrzanim tempom. 
Nadam se da ćemo se vidjeti na kursu.
Yoroshiku onegaishimasu! "

Ukoliko vršite uplatu iz inostranstva, istu je moguće izvršiti putem Western Union-a, te Vas molimo u tom slučaju, radi detaljnijih uputa, da nas kontaktirate putem  e-maila na:
[email protected] i/ili [email protected],.
Prije početka kursa, svi će učenici dobiti potrebne udžbenike, kao i link Facebook grupe u kojoj će se objavljivati dodatni materijali, kao i najave za nesmetano praćenje nastave.

BITNE NAPOMENE…
Da biste prisustvovali kursu, morate imati Zoom nalog
Na časove će biti primljeni samo oni koji su na listama za taj čas. Zbog toga Vam toplo preporučujemo da se registrujete ili da budete sigurni da ste prijavljeni na Zoom sa svojim punim imenom i prezimenom. Registracija je potpuno besplatna i veoma jednostavna.
Nakon svakog modula, imate  mogućnost testiranja kako biste dobili Certifikat o poznavanju japanskog jezika za nivo A1.
Za one koji ne žele raditi test, dobit će Potvrdu o pohađanju kursa.
Svi certifikati bit će izdani u digitalnom formatu, te poslani poslani na Vašu e-mail adresu po završetku kursa.
NAPOMENA:  Ako odlučite da napustite kurs nakon određenog perioda pohađanja, to možete učiniti, ali u tom slučaju ne možemo Vam dati bilo kakvu potvrdu ili certifikat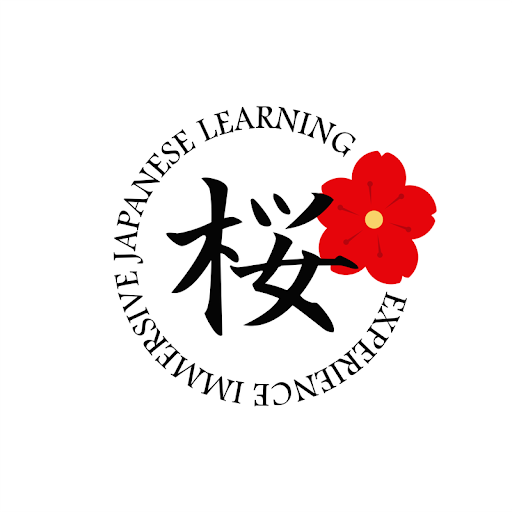 Ukoliko niste u mogućnosti priuštititi kurs, a željeli biste naučiti japanski jezik, BRAVO nudi i besplatne časove. Sve što trebate uraditi jeste da nam napišete kratko motivacijsko pismo- zašto baš Vama trebamo pokloniti časove, te da nam objasnite svoju situaciju, a naš odgovor dobit ćete nakon zatvaranja poziva.
Pet jednostavnih koraka za prijavu su:
Popuniti Google Form do 20.03.2021. godine.
Svi prijavljeni bit će obaviješteni o načinu uplate u periodu od 20.03. do 22.03.2021, te će im biti dostavljen Google formular na koji će biti potrebno izvršiti upload uplatnice.
Oni koji nisu u mogućnosti da plate kurs, mogu poslati svoje motivacijsko pismo na e-mail:

[email protected]

do 20.03.2021. godine.
 (NAPOMENA: Maksimalno 3 osobe mogu dobiti besplatan kurs.)
Nakon što Vas obavijestimo o načinu uplate, potrebno je istu izvršiti do 26.03.2021.godine, te dokaz o uplati poslati putem ranije dostavljenog Google formulara.
Kada primimo Vašu uplatu i uplatnicu putem Google formulara, dobit ćete sljedeće:
potvrdu o upisu i dodatne informacije o kursu,
udžbenike,
link za Zoom sastanak preko kojeg ćete prisustvovati časovima i
link naše Facebook grupe u kojoj objavljujemo dodatne informacije, obavijesti, kao i materijale sa časova.
Rok za prijavu: 20.03.2021.
Početak kursa: 01.04.2021.
Za sve dodatne informacije, pišite nam na:
Pored kursa japanskog jezika, BRAVO Vam nudi i kurseve engleskog i francuskog jezika. Za više informacija, ljubazno Vas molimo da nam se javite na dolje navedeni e-mail.
If you have any additional questions for our BRAVO team, feel free to contact us via our email address: [email protected] or the contact form down below.
We can`t wait to hear from you!