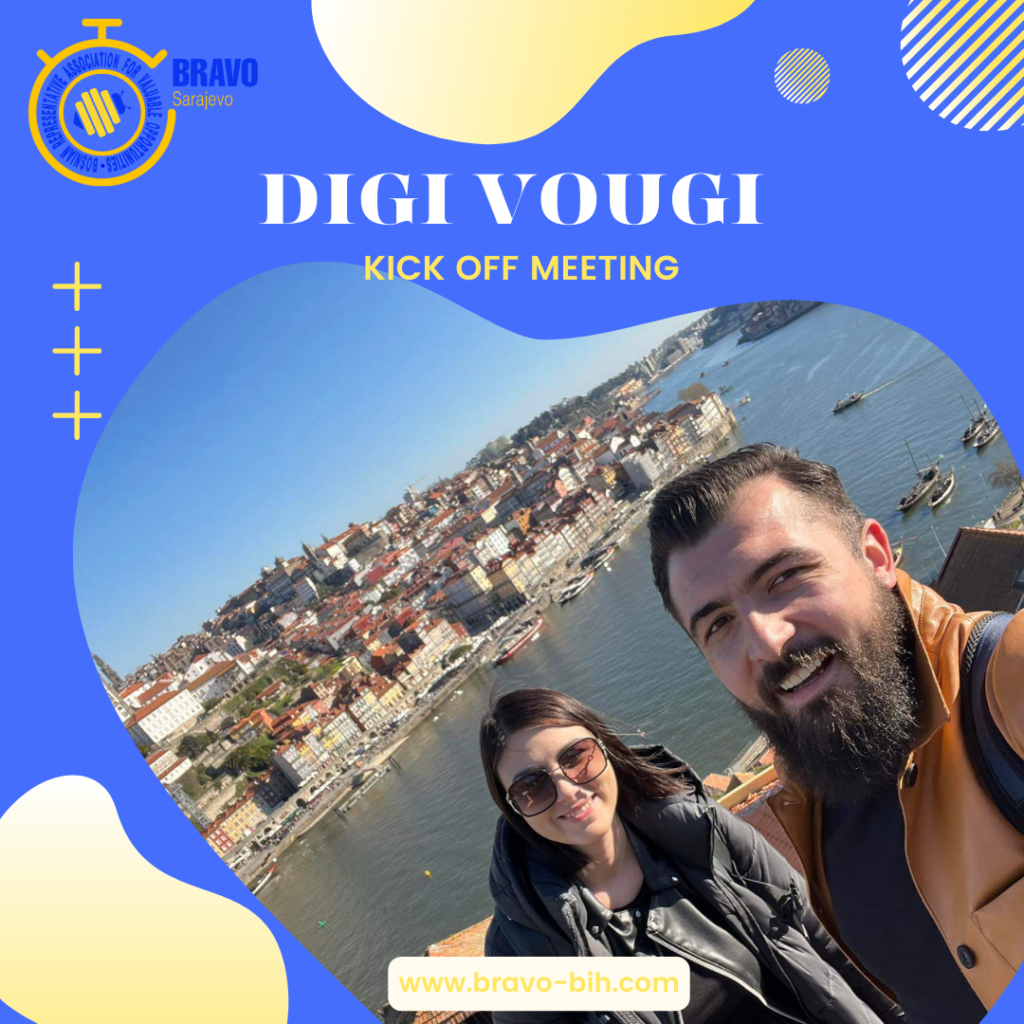 From February 5 to 8, 2023, a kick-off meeting was held in Agueda, Portugal, which started the project called DIGIVOUGI. With partners from three other countries, namely Portugal, Greece and Albania, we discussed the formulation of clear goals and deadlines for the project. DIGIVOUGI, as a project funded by the European Union, aims to develop personal and social competences among young people through virtual exchange, using technology to stimulate growth and create a positive social impact.

During the meeting, DIGIVOUGI partners engaged in discussions to specify the project's goals and outline the expected results. DIGIVOUGI's primary goal is to empower youth by strengthening their personal and social competencies through virtual exchanges. Using technology and encouraging cross-cultural collaboration, the project aims to equip young individuals with the skills necessary to thrive in an increasingly interconnected and diverse world.
The meeting served as a platform for aligning the partners' visions and ensuring a common understanding of the planned project outcomes. Through discussion and exchange of ideas, the participants jointly defined the key steps and established a framework for monitoring the further implementation of the project. The meeting presented the first step to set up for the successful implementation and maximization of the impact of the DIGIVOUGI project.
Within the implementation of the project, partners will support each other, using technology and cross-cultural interactions to create a new learning experience for young individuals. With clearly defined goals, the DIGIVOUGI project is set to make a significant impact by equipping young people with the necessary skills to navigate a rapidly changing world. Do not forget to follow us, and below we will inform you in more detail about the project's activities.
More about BRAVO you can see on our video below: