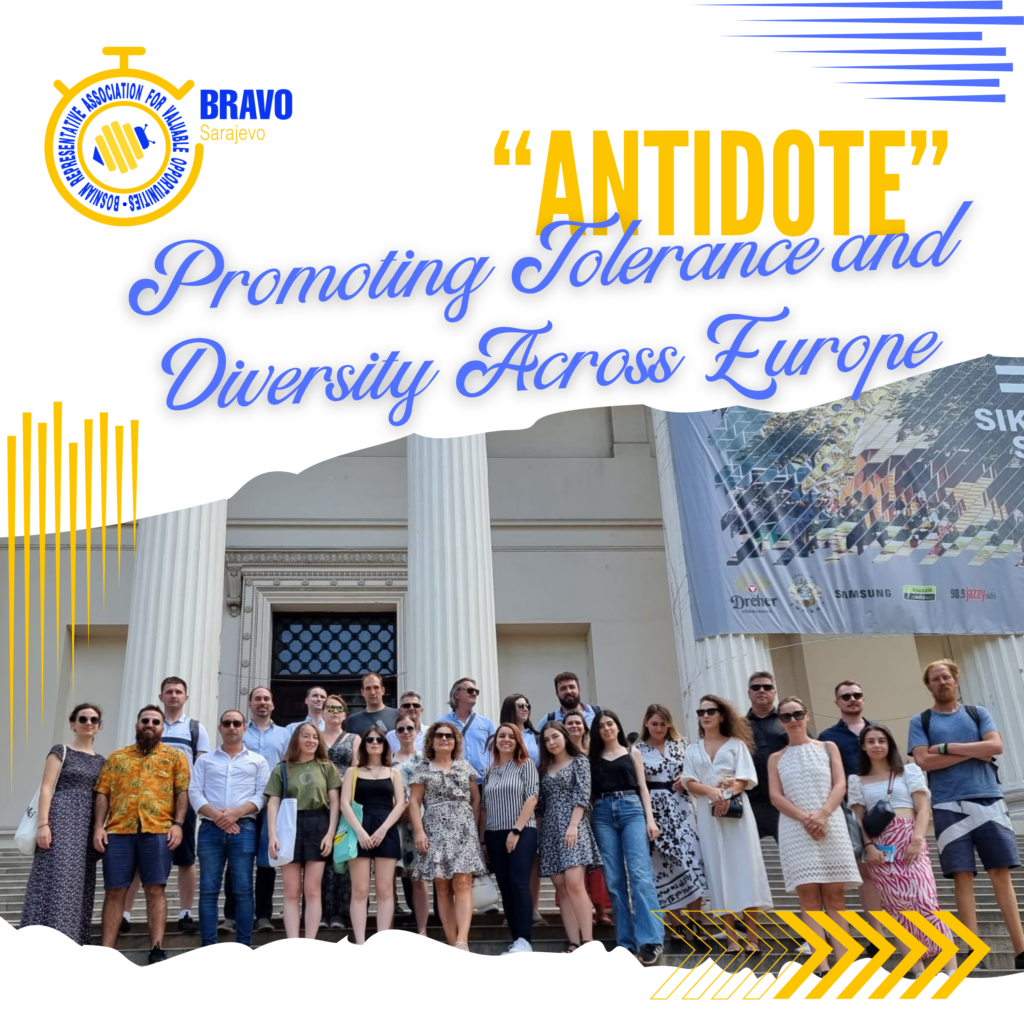 ANTIDOTE (Alternative Narratives for Tolerance and Intercultural Dialogue to Overcome stereotypes and spread Equality) was funded with the support of the European Union under the Programme "Europe for Citizens".
Bosnian Representative Association for Valuable Opportunities contributed to successful implementation of this multistage international project as a partner organization, and our representatives participated in each of the following meetings across Europe:
Event 1 – Cappanora, Lucca, Italy, where it was discussed how European cities and regions can move towards more diverse, equal and inclusive societies.
Event 2 – Bucharest, Romania, where it was discussed about building resilience, counternarrative methods and understanding different types of narratives.
Event 3 – Prstina, Kosovo, during this event we spoke about the importance of intercultural dialogue for fostering respect and active citizenship, understanding migration processes in the EU, analyzing patterns of stigmatization and local polarization, dealing with xenophobia due to migration/refugees and examining migration challenges at the EU level with different national outcomes.
Event 4 – Gdansk, Poland, focus of this event was a discussion about social innovations for the inclusion of refugees and the role of community organizations in building intercultural dialogue.
Event 5 – Budapest, Hungary, was manly focused on the discussion regarding possibility of  Reactivating of European urban citizenship: The Inclusive Cities Network.
Attached to this article is a short excerpt from the Final Report.
In the document below, you can find a detailed report on the project:
More about BRAVO you can see on our video below: