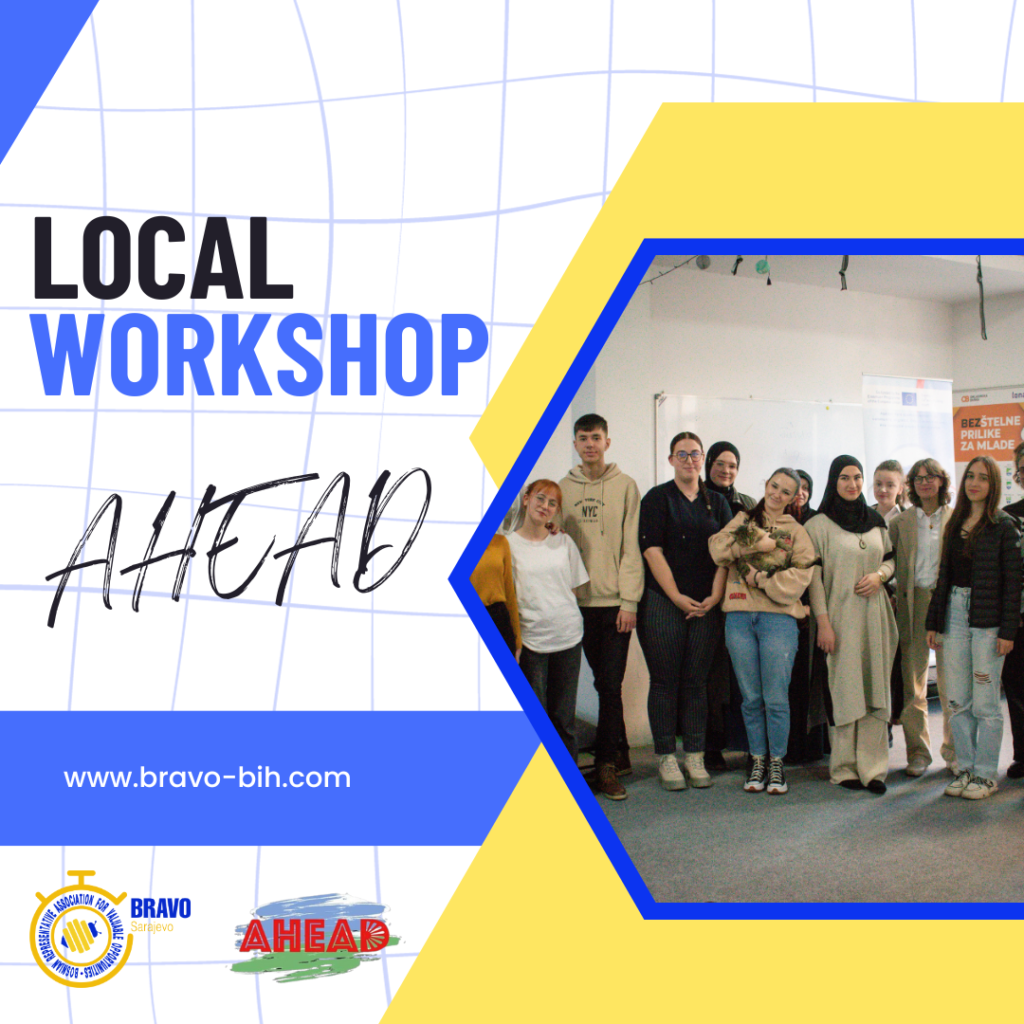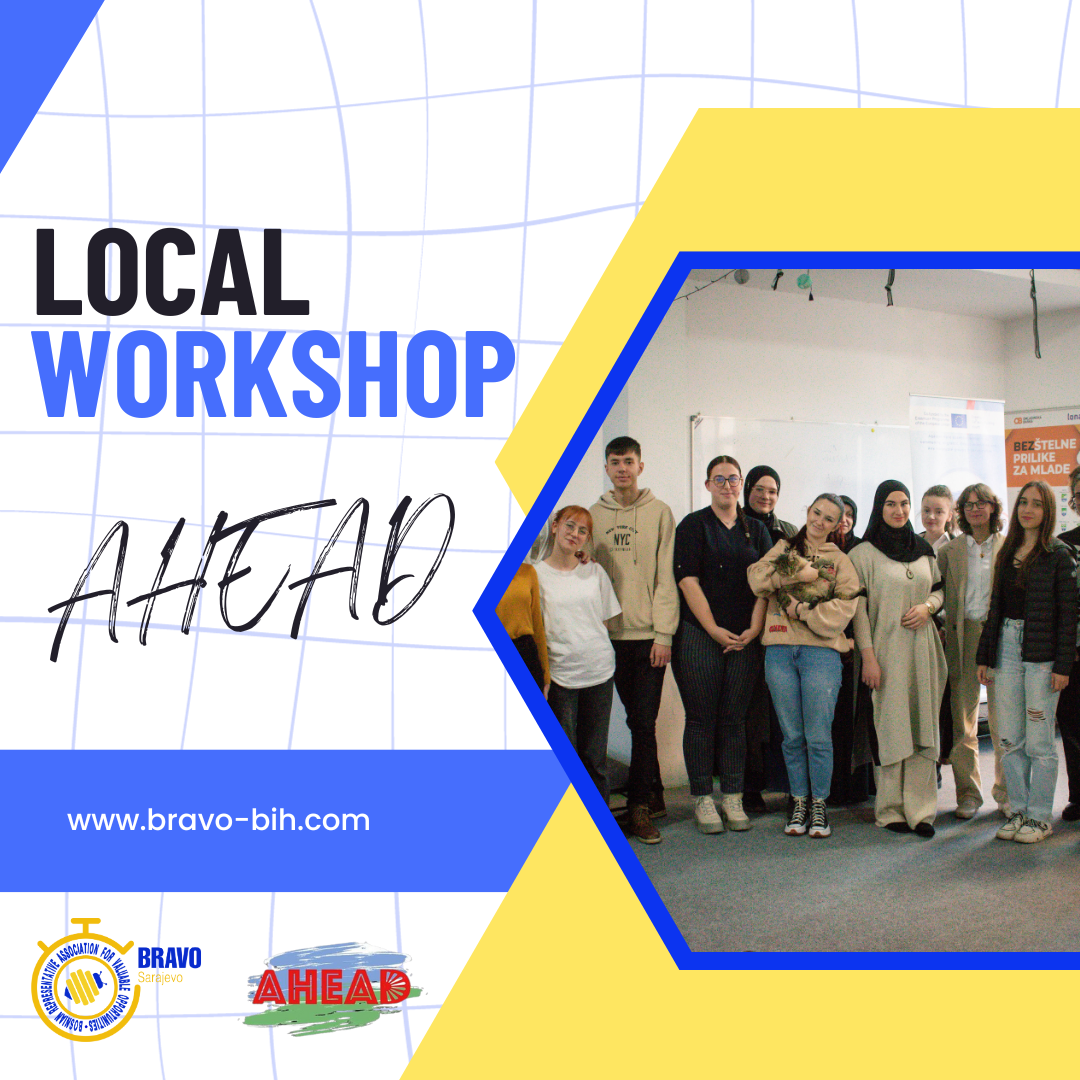 AHEAD local workshop was held on in 18th of November in Zenica and it gathered over 20 young people who were eager to learn more about the position of marginalized groups and the ways they can contribute to solving such problems. The local workshop promoted inclusion, tolerance, and multicultural understanding among participants. It had an innovative approach as it encouraged participants to think outside the box and leave their comfort zone.
By taking part in this local workshop, participants learned more about the project AHEAD and collaborated with other like-minded individuals who are eager to change the world. During the workshop, participants engaged in group activities that fostered teamwork and critical thinking. The facilitator played an important part in deepening the participants' understanding of the challenges faced by marginalized groups.
The workshop also included practical skill-building exercises, such as effective communication strategies, project planning, and community outreach. Participants were encouraged to identify specific issues within their communities and develop actionable plans to address them. This hands-on approach empowered the participants to translate their newfound knowledge into concrete initiatives that could make a positive impact.
The workshop enabled participants to upgrade their communication and problem-solving skills. They were divided into 4 groups and they had to identify specific issues within their communities and develop actionable plans to address them. Such an approach empowered participants to use their knowledge and skills to create initiatives that could make a positive impact.
Furthermore, the local workshop presented a great opportunity for young people to interact and create connections that are solely based on the motivation to change the world. This local workshop encouraged young change-makers to use their privilege to create a change and fight against hate speech and discrimination against marginalized groups.
The local workshop was successfully implemented as the participants left with a deep sense of empowerment, ready to combat any form of hate speech. The workshop provided participants with valuable insights into the challenges faced by marginalized groups and it also helped them break off the shackles of comfort zones.
More about AHEAD project:
AHEAD project aims to promote youngsters '–discrimination and to combat racism, xenophobia, and other forms of intolerance against Roma and other Ethnic minorities (mostly migrants). Partners jointly work on innovative good practice approaches, human rights-based narratives, training, official regular meetings, and European awareness-raising campaigns. The project promotes inclusion, tolerance, mutual and multicultural understanding, and the fight against Roma, Ethnic minorities, and migrants discrimination in Europe by an innovative approach that combines research, training (national and international) on antidiscrimination and on hate speech, round tables, seminars, exchange of good practices, meetings between different representatives, stakeholders, CSOs and youths associations, and a massive dissemination campaign. The project aims to contribute to strengthening the capacity building of young victims (part of minorities) and the protection of youngsters belonging to minorities by supporting them in capacity building and structuring new mechanisms in public consultations in the partner's country (replicable all over Europe) on the issue of non-discrimination and fighting every form of hate speech against ethnic minorities, Roma and migrants.
Who is BRAVO? Watch a video below and enjoy <3
On the video below you can hear very useful information for this mobility.