BRAVO in cooperation with partner organization Mladi Volonteri announce a call for 2 participants for Training course in  from 12.05 – 19.05.2018. for BiH citizens and those living in BiH.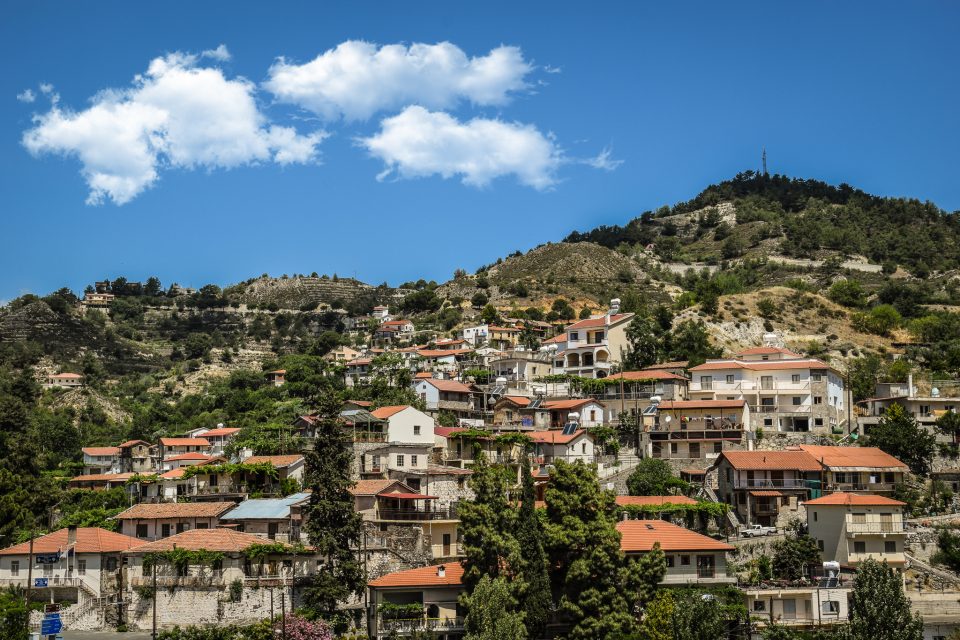 Name of project: "Educate Youth to Bridge Conflicts and Build Peace"
Date of TC: 12.05– 19.05.2018.
Organizer: Youth Dynamics Group
Place: Agros, Cyprus
Participants: 2 (Age of participants have to be 18+)
Working language: English
Training Course is project under Erasmus+ program what means that TC is under Erasmus+ rules. Accommodation, food and travel costs (limit 240€ + 30€ are will be covered by organizer for transportation from Airport to the Agros) are covered by organizers.
MORE ABOUT PROJECT:
The training course (TC) "Educate Youth to Bridge Conflicts and Build Peace" will take place in Agros Cyprus between 12-19/5/2018. It is dedicated to the promotion of non-violent actions, the development of peace initiatives and facilitating network of youth workers and youth leaders. The project will gather 36 young people from several Western, Eastern European, Euro-Mediterranean and Caucasus countries. The TC will cover different types of conflicts and in different settings and consequently ways of transforming conflicts by non-violent actions. Crucial attention will be placed on fostering a constructive debate on recent conflicts in Europe and cooperation in the youth field. This will be done by promoting non-violent approaches leading to actions on peace-building and promotion of Human Rights. Moreover, young leaders will discuss the significant role of youth participation in grass-root peace-building initiatives. The trainers and invited experts will share practical and theoretical knowledge on the topics, through plenary sessions, discussions, workshops, creativity sessions, intercultural & interactive exercises and other non-formal educational methods. Essential throughout the TC is the input and experience sharing from participants. The project's aim is to promote peaceful conflict resolution, while engaging
Key Action 1 "Educate Youth to Bridge Conflicts and Build Peace" 12 – 19/5/2018 CYPRUS in an international dialogue. Globalization and global conflicts are a part of everyday life. By bringing together youth leaders from different countries and cultures, we hope to increase their awareness of conflict, and help them develop paths towards resolution. These youth leaders represent their countries and communities, and it is expected that they will return to these communities, bringing with them and furthering the understanding of conflict resolution that they will have acquired.
The main Objectives of the projects are:
– to increase awareness of youth leaders of conflict management and resolution through an intercultural dialogue and in cooperation by bringing together youth from different countries;
– to prevent intercultural conflicts that are based on stereotypes, through the creation of an atmosphere of mutual understanding and cooperation between these youth leaders from different cultures.
In the course (with plenary sessions, discussions, workshops, creativity sessions, intercultural & interactive exercises and using other non-formal education methods) youth leaders will discuss the significant role of youth participation in different peace building activities, and will explain their own role in a wider society. The project is inspired by the needs of protection and promotion of human rights, intercultural dialogue and democracy, and particularly those related to youth policy in Europe and to the reaffirming young people's role as active citizens and protagonists of social change.
Aim of the project
To promote and support the role of young people in peace-building activities that contribute to living together in dignity and dialogue through a network of specifically trained young people who strengthen the presence and promote the values of the Council of Europe in conflict-affected areas and communities.
The project contributes to providing young people with equal opportunities and experience which enable them to play a full part in all aspects of society and, in particular:
•empowering young people to promote, in their daily lives, cultural diversity as well as intercultural dialogue and co-operation;
•preventing and counteracting all forms of racism and discrimination on any ground;
The goal of the project is to support young people and youth non-governmental organisations as peace-builders and actors in conflict transformation and intercultural dialogue. In this way the daily program will include several activities on conflict mediation, peace transformation and conflict prevention. Through the project we want to invest in empowering young people to take an active role in peace-building processes, but as well the valuable contribution youth work makes.
Important!
If you want, you can come to Cyprus 1 to 2 days earlier or leave 1 to 2 later after the end of the project. Of course you have to cover this extra cost for accommodation and food yourselves.
Key Action 1 "Educate Youth to Bridge Conflicts and Build Peace" 12 – 19/5/2018 CYPRUS
Travel Costs Reimbursement
Unit costs of your travel expenses will be covered by the organizers with the support of ERASMUS+ programme. In order to receive the money for the transportation, please keep your invoices, tickets, boarding passes or any other transport document so you can give us all these documents. The reimbursement will be done after getting all original documents and return boarding passes after end of the training course by via bank transfer.
Participation fee: 20 euro. This is in order to cover the day trips and other organizational costs. Below, is a list with the budget including travel costs per person for each country:
Country Total unit travel cost per person Bosnia and Herzegovina 240.

Travel costs from home to the venue of the project and return. For itinerant projects: travel costs from home to the place where the Activity starts and travel costs from the place where the Activity ends to home. Please note: only cheapest means of transport/fares are subject to reimbursement. The costs from airport to Agros and return back are around 30 euro per person. This amount is not included in the above list and it will be covered by organizers.
NAČIN PRIJAVE?
Poslati motivacijsko pismo na Engleskom jeziku do 500 riječi (u word dokumentu) na mail: [email protected] do 25.02.2018. sa naslovom maila na "ime projekta za koji se prijavljujete".
Sva pitanja možete postaviti na mail [email protected]
Otvoren poziv do 25.02. 2018.
Rezultati selekcije do 28.02.2018.
Mail za prijave: [email protected]