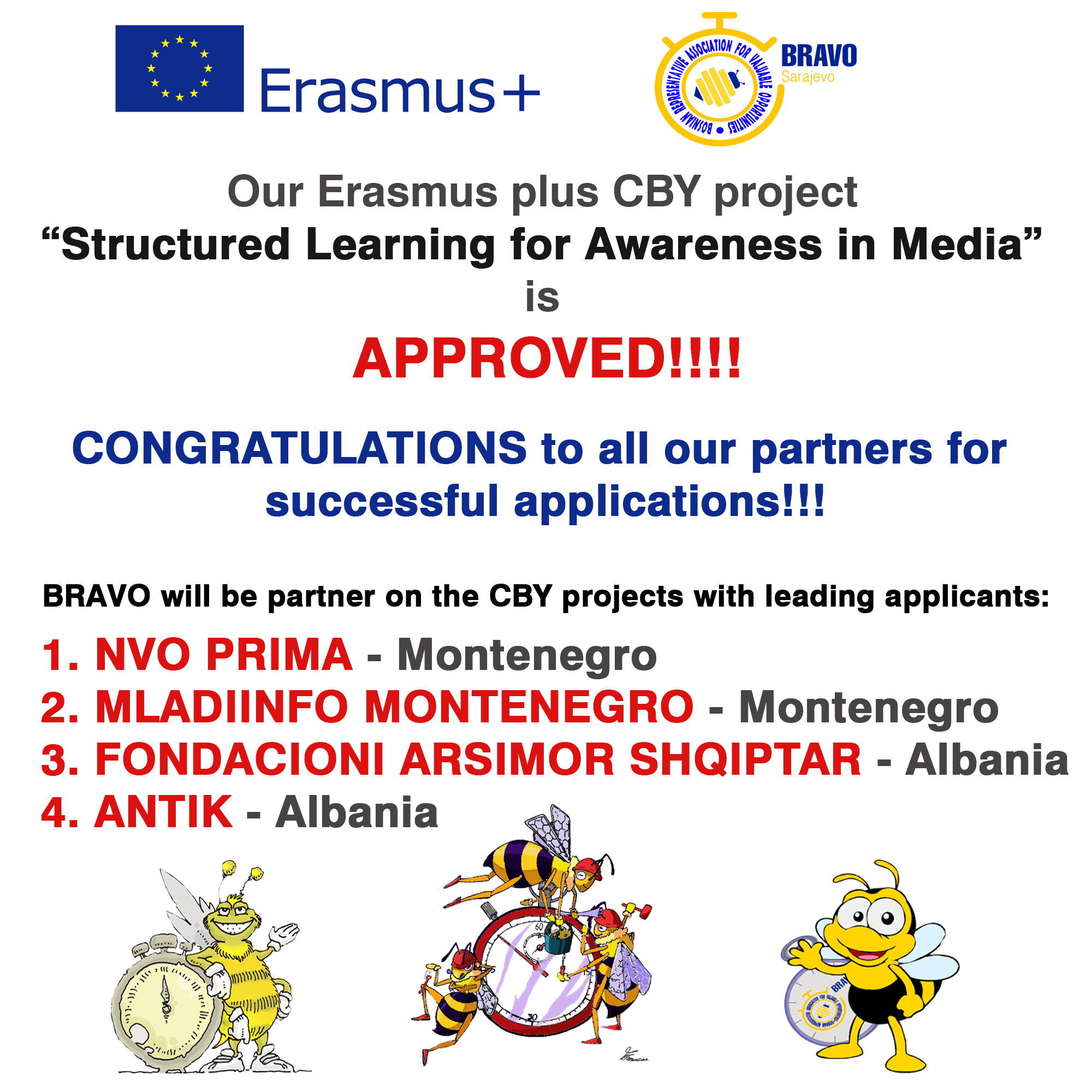 Dear BRAVO volunteers, friends and partners,
we would like to inform you that our Erasmus plus KA2 CBY project "Structured Learning for Awareness in Media" is APPROVED!!!
We want to #CONGRATS to all our partners for successful applications!!!
BRAVO will be a partner on the CBY approved projects with leading applicants from Montenegro and Albania:
1. Nvo Prima – Montenegro
2. Mladiinfo Montenegro – Montenegro
3. Fondacioni Arsimor Shqiptar – Albania
4. ANTIK Association – Albania
CONGRATULATIONS DEAR PARTNERS AND WISH YOU GREAT PROJECTS AND RESULTS!!!
#BRAVO for all of us !!!!
#BRAVOBIH #BRAVOSARAJEVO #BRAVOPROJECTS #BRAVOTEAM#BRAVOVOLUNTEERS #BRAVOPARTNERS #BRAVOKA2#BRAVOCBY #BRAVOERASMUSPLUS #BRAVOSLAM #NVOPRIMA#MLADIINFOMONTENEGRO #ANTIK #FAS #ERASMUSPLUS#ERASMUSPLUSPROJECTS #CBYWB #WESTERNBALKAN#CONGRATULATIONS
#MAKETHEWORLDWONDER