BRAVO announces a call for 8 participants for a Youth Exchange in Venice, Italy from 15.11. until 21.11.2019. for citizens of B&H and those living in this country.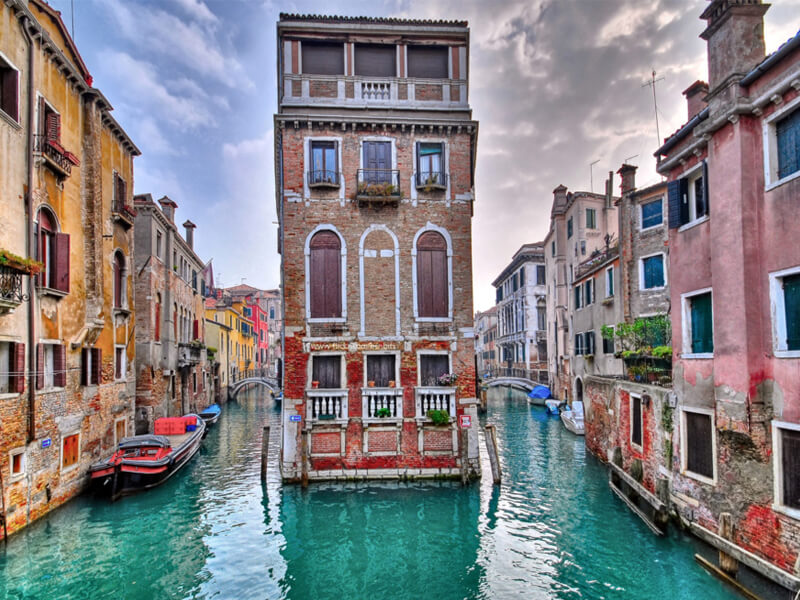 Name of the project: "Arts for Inclusion"
Date of Project: 15.11.2019 – 21.11.2019.
Applicant organization: Associazione di Promozione Sociale
Hosting organization: Associazione di Promozione Sociale
Sending organization: "BRAVO"
Place: Venice, Italy
Participants age: 16 – 25
The number of participants: 8 (6 participants + 2 team leaders)
Working language: English
Deadline for applying: 03.10.2019
This project is financed by the European Commission through the Erasmus Plus Program. This publication reflects the view only of the author, and the European Commission cannot be held responsible for any use which may be made of the information contained therein. By Erasmus+ rules organizers have to cover travel costs, accommodation and food.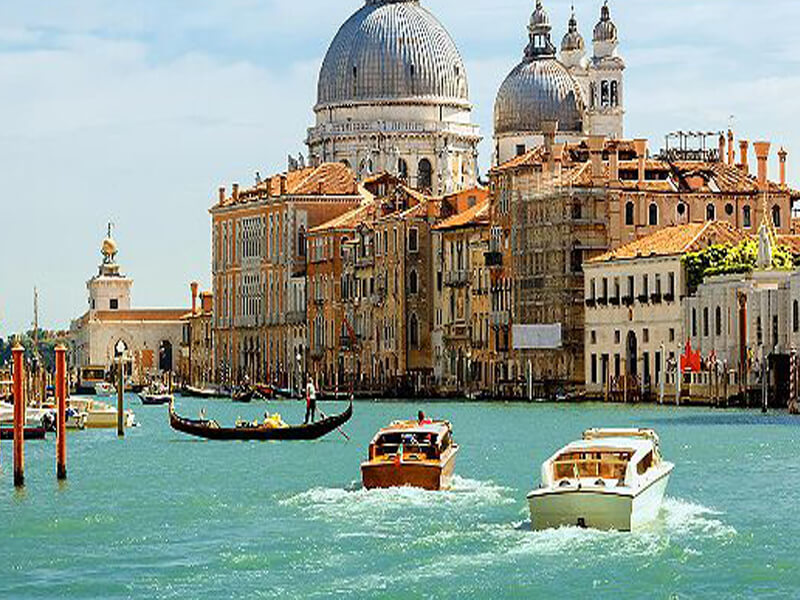 PROJECT "ARTS FOR INCLUSION"
Youth from across Europe are encouraged to be active citizens, however often youth are referred and seen as "citizens in the making", "future leaders" and are never fully integrated and actively engaged in understanding, raising awareness or solving socially relevant issues of their own local communities. The "Arts for Inclusion" project aims at involving and encouraging youth to be socially active and contribute in identifying and raising awareness of youth-related issues within their own communities.
Throughout the planned activities the project aims at:
-encouraging, motivating and guiding youth to become actively involved community players;
-identifying youth-related pressing issues of the represented communities;
-creating informative materials (info packs) explaining the identified issue based on the view of the youth;
-producing innovative artworks to use as tools to raise awareness within local communities;
-creating a dialogue between local communities (public authorities, educational institutions and peers) to address the identified issues and find solutions.
Overall, the project aims at encouraging and creating an actively engaged youth promoting diversity, intercultural dialogue, common values of freedom, tolerance, and respect for human rights within their own local communities and fostering to establish a dialogue between youth and the community in addressing the youth-related issues.

INVOICES/BOARDING PASSES:
Whenever you purchase a ticket or request an invoice, please request to add the project's name "Arts for inclusion" to be on the invoice. Also, please keep all your original boarding passes and invoices of the travel costs – we will collect all in Venice.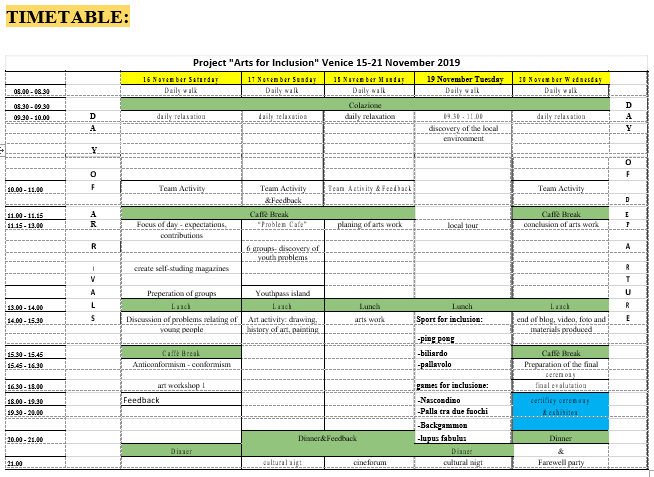 VENICE VISIT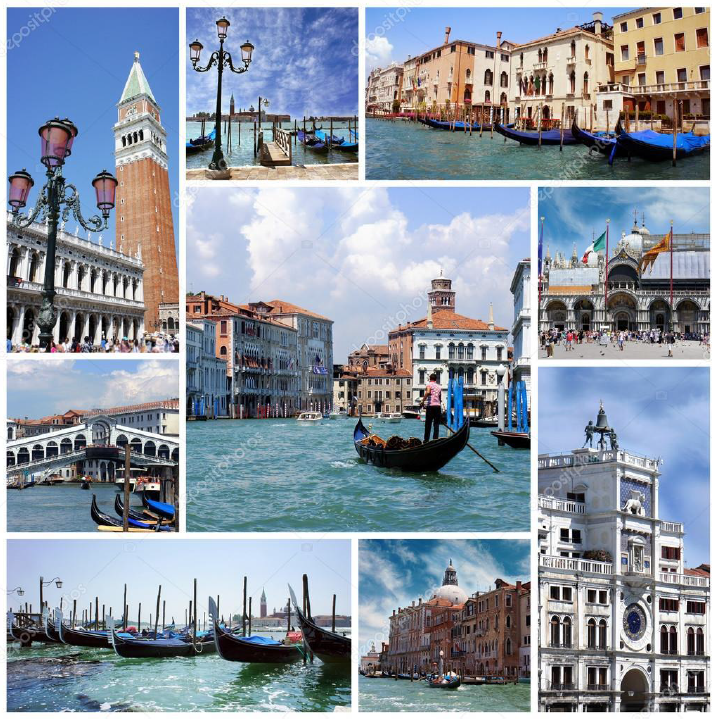 Elegant, precious, inimitable, fun, romantic: this is Venice, a gem of the Venetian and Italian tourist scene, where churches, palaces, ancient bridges, monuments and squares tell the artistic and cultural liveliness that marked and still marks the history of this city .

If all participating organizations would like to visit Venice, we can organize a cultural visits, and the cost is 30 Euro per participant (breakfast and lunch are included).
HOW TO APPLY?
Complete the BRAVO- APPLICATION FORM in English title as following "name of the project you are applying for" until 23:59 on deadline day.

Deadline for applying: 03.10.2019

Selection results: 05.10.2019.

PARTICIPATION FEE: 25€ (non BRAVO members)
10€ (BRAVO members)

If you have any questions don't hesitate to contact us at:

[email protected]