BRAVO announces a call for 6 participants for LONG TERM EVS/ESC in Lubin, Poland from the middle of March 2019 until the middle of March of 2020 for B&H, Serbian and Croatian citizens and those living in B&H, Serbia and Croatia.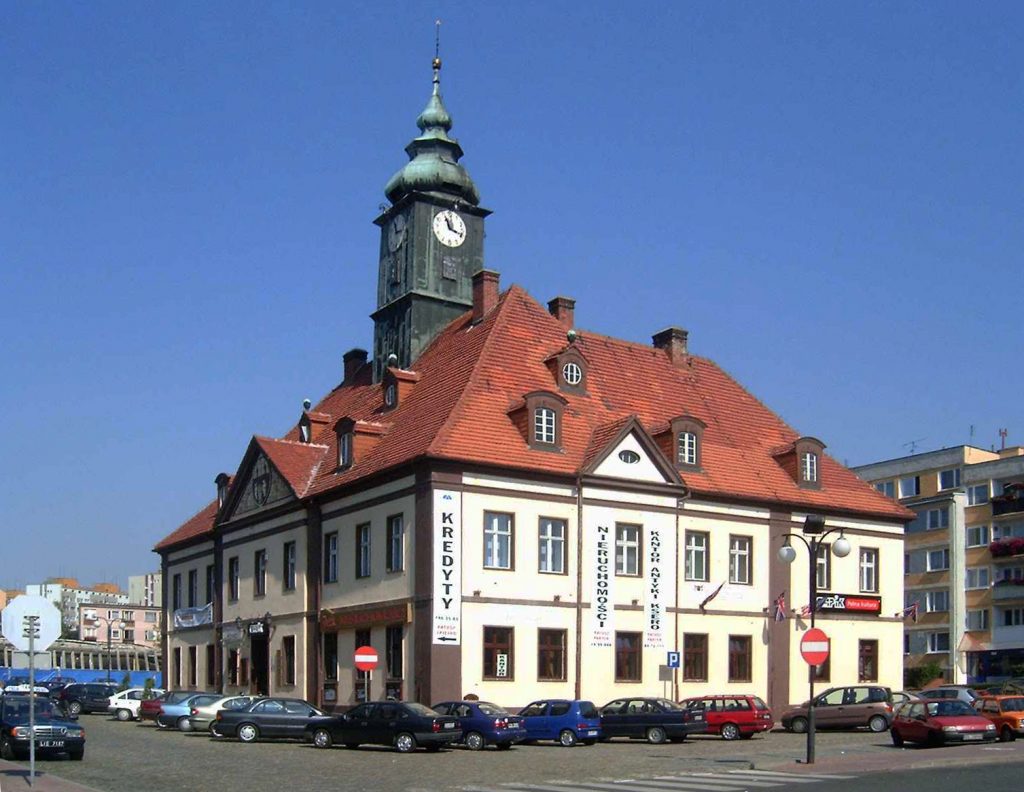 Name of the project: "Brama Grodzka- Teatr NN"
Date of MODULE 1: March 2019 – March 2020Organizer: "SEMPRE FRENTE"
Place: Lubin, Poland
Participants: 6 (18 – 30)
Working language: English
Deadline for applying: 28.02.2019.

EVS/ESC is a project unthe der Erasmus+ program which means that this EVS/ESC is under Erasmus+ rules. Accommodation, food (money for food), pocket money and travel costs will be covered by organizers.
Volunteer Placement at "Brama Grodzka- Teatr NN" in Lublin for one volunteer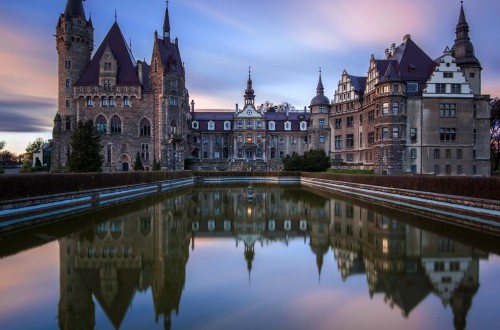 If you are interested to join to the EVS project, please send your CV with motivation letter on e-mail: [email protected] in title of the message please write "Brama Grodzka- Teatr NN- EVS application"Until 28nd of February 2019About the institution:
"Brama Grodzka- Teatr NN" is a local government cultural institution aiming to preserve the cultural heritage and to tell the history of Lublin, especially the history of the Jews who used to live in Lublin.
The institution was founded in the early 90s by a group of actors who initially wanted to create threatrical performances under the name of NN Theatre (NN for nomen nescio, name unknown, which meant that they were ready for new challenges and experience after democratic change in 1989). They settled down in the Grodzka Gate (formerly one of two city gates) which required serious renovation. While doing that actors discovered the Jewish past of the Gate and of the whole Lublin. For hundrets of years the Gate was the passage from the Christian to the Jewish part of the city and as such a meeting place for various cultures and traditions. In 1939, Lublin had nearly 120 thousand citizens, including about 43 thousand Jews. During the Second World War, the Nazis murdered the Jewish inhabitants of Lublin and destroyed the Jewish district.
These discoveries made the founders of NN Theatre abandon stage performances and foucus on making historical research and educational activities devoted to locla heritage. Today, the "Grodzka Gate – NN Theatre" Centre is less a theatre and more a place for various cultural, artistic and educational actions. Currently the centre's activities are spread between the building in the Grodzka Gate and two more locations: Lublin Underground trail and the House of Words, which aim to tell other aspects of the history of Lublin.
Find out more about the institution on their webpage: http://teatrnn.pl/en/
Activities as a volunteer
As a volunteer in "Brama Grodzka- Teatr NN", you get a chance to look into the different departments of the centre and get involved in various activities. Your exact tasks depend very much on your interests, your knowledge and also on your language skills. Examples and possibilities for activities can be:
Exhibition: Part of "Brama Grodzka- Teatr NN" is the exhibition "Lublin. Memory of the place", devoted to different aspects of the multicultural, pre- war Lublin and to the memory of the destroyed Jewish community in Lublin. As a volunteer, you will get a chance to guide groups through this exhibition.
Here you can find out more about the exhibition: https://teatrnn.pl/brama-edukacja/en/lublin-memory-of-the-place-exhibition/
Education: The educational department of the centre organises various activities and events in which you can help and take part. You can read about the educational department of the centre here: http://teatrnn.pl/brama-edukacja/en/
Examples of the events you will take part in are:
Polish- Israelian Youth Meetings: The centre arranges meetings for Polish students and Israelian youth groups coming to Poland.
Summer School: Once a year, Teatr NN organises a Summer School for international students. It aims to impart knowledge of the jewish cultural heritage of Central and Eastern Europe.
Commemoration events: On a regular basis, Teatr NN organises so- called "Mysteries of Memories", commemoration events which aim to uncover the memory of the past while mourning at the victims of the holocaust. The events usually take part in locations in the city which have a specific historical significance.
These events provide you as a volunteer with the opportunity to get involved in different ways related to the organisation and the realisation of the events. You might have to work on organisational documents, help with the practical realisation, but you also get a chance to work with the students and to run workshops.
Translations/ Website: Another task for volunteers is to translate texts for various projects. You might also translate and/ or write articles for the website of the centre or for Wikipedia.
Research: Another mission of "Brama Grodzka- Teatr NN" is to gather and structure knowledge about Lublin and its history, its places and people. It runs a huge database, including an iconography and a collection of oral history testimonies. According to your interests, you can take part in this process, for example by searching databases and archives in your language for information about Lublin. Depending on your knowledge and interests, you might also work with photos or do research in a very specific area.
House of Words
The House of Words is another department of the centre which has its own building. It hosts a permanent exhibition about the history of printing and different events related to the power of words. During your placement, they might need your help in organizing these events and for example in creating decorations.
Read more about the House of Words here: https://teatrnn.pl/about-us/the-house-of-words/
Other activities related with Institition "Brama Grodzka-teatr NN"
– research in libraries, archives, websites
– digitalisation of iconography (pictures)
– edition of testimony recordings, including revision of transcription, English edition
– edition of texts for websites (Ukrainian, English, Russian)
– help with ongoing projects of the Centre connected with z Polish-Jewish history and generally Jews in East-Central Europe
– help at the programme "Shtetl Routes. Jewish Heritage in Transborder Tourism Between Poland, Belarus and Ukraine." Tasks: edition of texts for websites in Ukrainian (also in English and Russian), making contacts people and organisations from Ukraine, organising events such as promotion, seminars, meetings etc.
Volunteer can be involved partly or totally in activities in The House of Words
The place for volunteer is highly recommended for person with abilities written below:
– good knowledge of English, Polish (basic);
– ability to work in a team, self-management as well;
– knowledge of precious techniques, for example: calligraphy, bindery, typesetter, printing, lithography, linocuts, or desire to develop in such areas;
– multimedia skills – photography, recording, animation, video making
– abilities to work with children, elder people and disabled;
– artistic portfolio is very welcomed
– artistic skills
– theatre skills, for example drama, storytelling, improvisation
– abilities for activities in streetart works;
– creativity in making and leading workshops

Assistance: In general, the placement is a lot about assisting different people working in- or cooparating with the centre, for example artists. They might ask you to help them in a practical way or to do some specific research or translation work. But you can always bring your personal interests with you and develop your own projects together with written skills or some additional.
If you are interested to join to the EVS project, please send your CV with motivation letter on e-mail: [email protected], in tittle of message please write "Brama Grodzka- Teatr NN- EVS application"
Until 28nd of February 2019
All this positions are open for Bosnian, Serbian and Croatian participants.
➡ XXX Secondary School: 2 volunteers (read more HERE)
➡ IV Secondary School: 2 volunteers (read more HERE)
➡ Sempre a Frente Foundation: 1 volunteer (read more HERE)