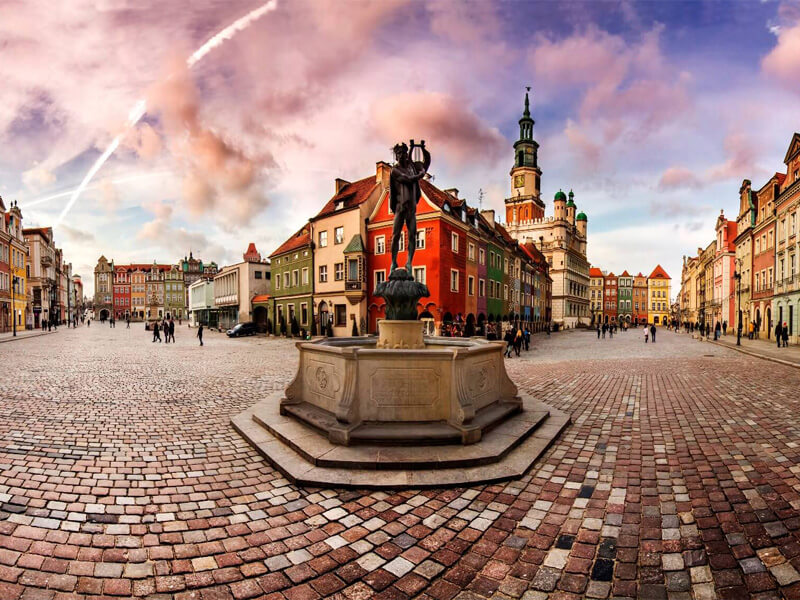 Name of the project: "Volunteering Potential LAB"  
Date of Project: 16.08.2019 – 24.08.2019.
Applicant organization: Centre for Intercultural Initiatives Horizons
Hosting organization: Centre for Intercultural Initiatives Horizons
Sending organization: "BRAVO"
Place: Poznan, Poland
Participants age: 18 +
The number of participants: 4
Working language: English
Deadline for applying: 05.08.2019.
Travel costs: 275€ limit
This project is financed by the European Commission through the Erasmus plus Program. This publication reflects the view only of the author, and the European Commission cannot be held responsible for any use which may be made of the information contained therein.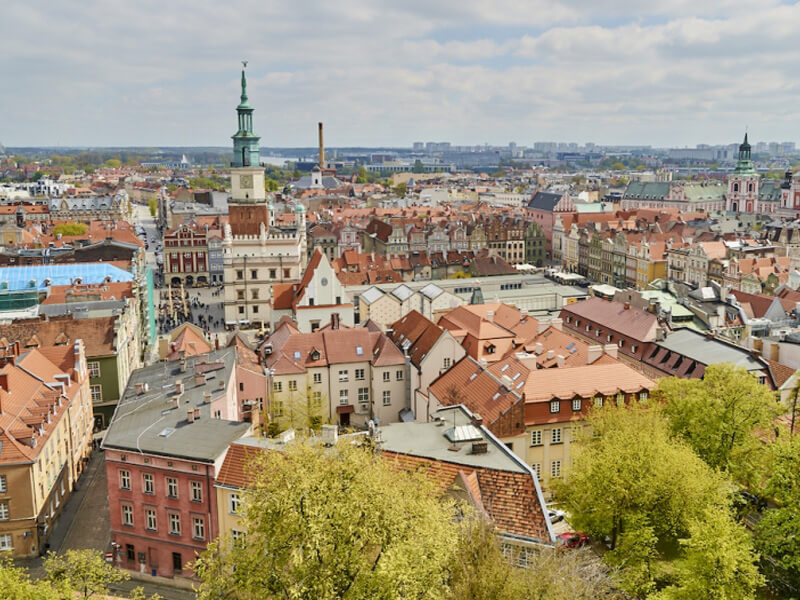 ABOUT THE PROJECT
According to European Commission (http://ec.europa.eu/social/main.jsp?catId=1217&langId=en) assuring the recognition of non-formal and informal learning outcomes helps to introduce 1st rule of European social rights pillar, which is: everybody has a right to inclusive education, characterized by a good quality, trainings and lifelong learning in order to get the skills helping in full participation in social life and dealing with changes in the labor market. People develop their skills and competences through their whole life – the recognition of such skills helps to integrate into the labor market and into society.

As an organization active in the volunteering field (both local and international) we also recognize the educational and social potential of volunteering projects. Volunteering is an accessible and inclusive activity, spreading common values of society. It gives a chance for getting necessary work experience, skills development and social inclusion. In order to use its potential, especially in working with youth, it is important to match volunteering work with volunteers needs, so that it is engaging and helps to learn. Moreover, the volunteers express often that they gain "a lot" from volunteering, but they can hardly identify the exact skills and competencies they gained. Meanwhile, the recognition of such skills and competences is crucial for transferring it to the labor market and presenting it to the potential employer.

In order to change such situation and enable better volunteering projects preparation (with taking into consideration the needs and motivation of the people involved and by identifying potential and competencies they offer), we want to deliver a long-term project for organizations working with volunteers.
This project fits in one of the priorities of Erasmus+ Programme, which aims to "overcome the crisis (unemployment) by strengthening and developing education systems and enabling gaining new skills required by employers." and increasing the recognition of the skills and competences gained through volunteering.
THE AIM
Objectives of the project:
– Increase the level and intensity of cooperation between program countries and partner countries from WB. Related to this is also the long-term aim of creating a robust youth anti-corruption platform focused on the WB but working with a decidedly inter-regional and trans-sectoral perspective.
– Increase the capacities of youth organizations based in WB.
– Increase the competences of youth workers in WB, the EU and beyond.
– Educate youth about recognizing, reporting and fighting corruption.
– Establish the image of the EU as a supranational entity taking a stand against corrupt practices.
– Design a toolkit for educating youth about corruption.
– Educate the general public about corruption in their country and ways of opposing it.
The aim of the project is to increase the quality of volunteering projects by developing competencies of coordinators and other people working with volunteers by gaining the following skills:
identifying volunteers' needs and assigning volunteers to the proper jobs
identifying volunteers' motivation and using its potential
improvement of communication with volunteers (including conflict management)
improving the promotion of volunteering (including learning outcomes) by different channels
identifying learning potential within the volunteering project
supporting volunteers' learning
PROJECT STAGES:
STAGE 1 – Training Course (TC1) on volunteering project management for youth workers from different countries, which aims to:
increase the knowledge on contemporary diagnostic methods for volunteers needs assessment
develop competences regarding motivation, communication and conflict resolution
improve the promotion of volunteering with emphasis on competences gained by volunteers (by online tools, sharing good practices etc.)
increase knowledge on different forms of volunteering
STAGE 2 – implementation of the knowledge and skills gained through TC1 in partners organizations (and countries) – follow up of the STAGE 1.

Time and location: September 2019 – March 2020, local communities of partner organizations.
STAGE 3 – Training Course (TC2) on learning through volunteering for youth workers from different countries, which aims to:
overview and learn from the STAGE 2 implementation in different countries
develop skills of identifying learning potential in volunteering activities
develop supporting skills for volunteers' learning process (exchange of monitoring and evaluation tools)
increase knowledge on evaluation tools for learning through volunteering

Time and location: March 2020, Poznan (or nearby), Poland
STAGE 4 – implementation of knowledge and skills gained through TC2 – follow up of the STAGE 3

Time and location: March 2020 – October 2020
STAGE 5 – evaluation seminar, which aims to share the experiences from follow-up stage and gather material for publication of tried and tested tools for volunteering project management (focusing on cooperation with volunteers and learning through volunteering).

Time and location: November 2020, Poznan (or nearby), Poland.
LEARNING OUTCOMES:

After completing all stages of the project participants will be able to identify volunteers' needs and better assign the tasks to volunteers; they will communicate better and will be able to manage the conflict situations; they will learn more about motivation and they will gain new tools for promotion volunteering projects and learning outcomes. Moreover they will be able to identify skills and competences that volunteering projects has to offer and they will be able to support volunteers' learning and to help volunteers in recognizing own skills and competences. They will know how to set clear learning goals and they will know about different forms of volunteering.

Implementation phases and sharing their outcomes will help to develop critical and analytical thinking, reflection skills and create the opportunity to get to know the different cultural perspective of the same issue. Participants will also experience creating publication online, which will be afterward published and distributed.
VENUE
The training course will take place in the city of Poznan, Poland. You can find some more information about the city http://www.poznan.pl/mim/main/en/
TRANSPORT & TRAVEL REIMBURSEMENT
Participants from Armenia, Georgia and Spain will be reimbursed up to 360 euro, while participants from Bosnia and Herzegovina, Romania, Macedonia, Italy and Romania up to 275 euro.

ARRIVAL/DEPARTURE
Arrival day : Friday the 16th of August
Start of the program : Saturday the 17th of August
End of the program : Friday the 23rd of August
Departure day: Saturday the 24th of August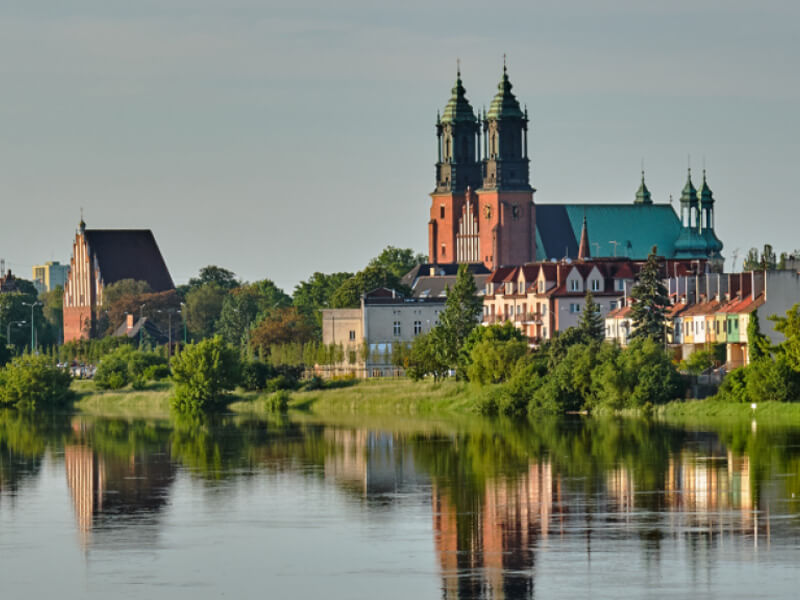 HOW TO APPLY?
Complete the BRAVO- APPLICATION FORM in English title as following "name of the project you are applying for" until 23:59 on deadline day.
Deadline for applying: 01.06.2019
Selection results: 05.06.2019.
If you have any questions don't hesitate to contact us at: [email protected]bih.com