BRAVO announces a call for 2 participants for a Training course in Bitola, North Macedonia from 21.10. until 29.10.2019. for citizens of B&H and those living in this country.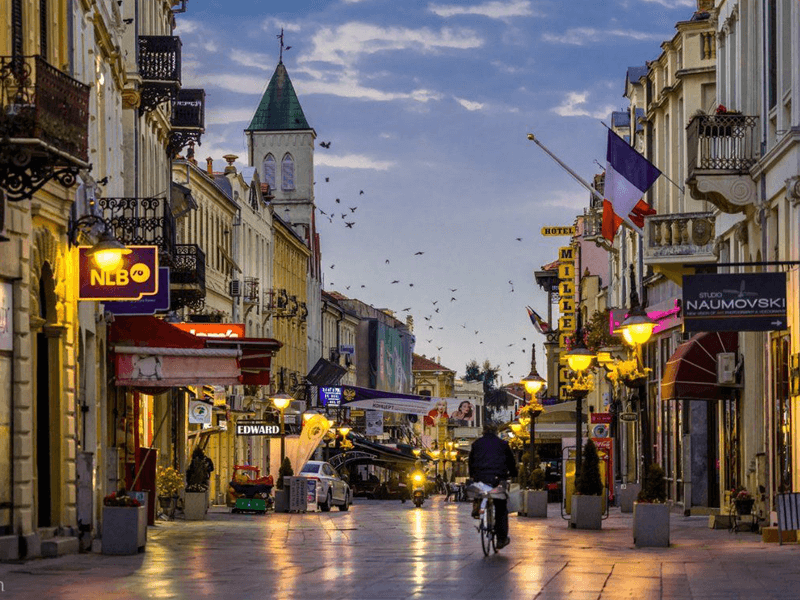 Name of the project: "STOP Violence"
Date of Project: 21.10.2019 – 29.10.2019.
Applicant organization: Association for Roma Community Development SUMNAL
Hosting organization: Association for Roma Community Development SUMNAL
Sending organization: "BRAVO"
Place: Bitola, North Macedonia
Participants age: 18 +
The number of participants: 3
Working language: English
Deadline for applying: 01.09.2019.

This project is financed by the European Commission through the Erasmus Plus Program. This publication reflects the view only of the author, and the European Commission cannot be held responsible for any use which may be made of the information contained therein. By Erasmus+ rules organizers have to cover travel costs, accommodation and food.
1. ABOUT THE PROJECT
In order to understand domestic violence on children and society at all, it is important to enter the world of domestic violence. Domestic violence includes many forms of physical and emotional abuse, as well as neglect carried out by family members. It may include a single act of violence or a number of acts that form a pattern of abuse. Domestic violence can have serious and sometimes fatal consequences for victims, especially for children, and for those who see or hear the violence. The consequences that children have in living in such an environment affect the formation of their personality. Children who have grown up in families where there is domestic violence over time show deviant behavior. The activities planned in the training enable the participants to raise the level of their knowledge about this topic through them. Becoming aware of this problem will contribute to the early detection of cases of domestic violence as well as prevention of it. Children of abuse feel isolated and vulnerable. They are starved for attention, affection and approval. Because mom is struggling to survive, she is often not present for her children. Because dad is so consumed with controlling everyone, he also is not present for his children. These children become physically, emotionally and psychologically abandoned. Our main purpose of this project is to raise awareness among young people about this problem in our societies. Sumnalstudy addresses Romani women's experience with domestic violence and their knowledge of the victim services. With this research, we had found out that in Romani's families, domestic violence is more represented. For this reason, the accent of this project is preventing and recognizing domestic violence in the Roma population.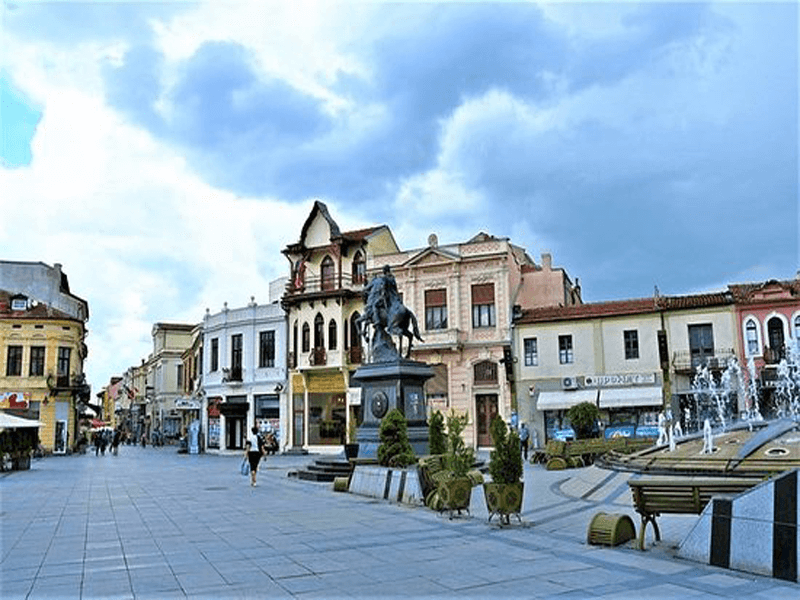 OBJECTIVES:
Rising awareness about the content of domestic violence on the participants at the training,
Becoming aware of factors that cause domestic violence on children
Rising awareness on participants about early recognition of forms and cases of domestic violence on children
Contributing to the fight against domestic violence on children by means of young people and organizations from different cultures.
Gaining information and knowledge on how to deal with domestic violence if it occurs
Obtaining information and procedures for organizations that handle this issue
Recognizing and analyzing the signs of children that live in families where there is domestic violence
Information about the city:
Bitola Macedonian: Битола (About this soundlisten) is a city in the southwestern part of North Macedonia. It is located in the southern part of the Pelagonia valley, surrounded by the Baba, Nidže and Kajmakčalan mountain ranges, 14 kilometres (9 miles) north of the Medžitlija-Níki border crossing with Greece. The city stands at an important junction connecting the south of the Adriatic Sea region with the Aegean Sea and Central Europe, and is an administrative, cultural, industrial, commercial, and educational centre. It has been known since the Ottoman period as "The City of The Consuls", since many European countries had consulates in Bitola.
Bitola, known during the Ottoman Empire as Manastir/Monastir, is one of the oldest cities in North Macedonia. It was founded as Heraclea Lyncestis in the middle of the 4th century BC by Philip II of Macedon. The city was the last capital of Ottoman Rumelia, from 1836 to 1867. According to the 2002 census, Bitola is the second-largest city in the country. Bitola is also the seat of the Bitola Municipality.
| | |
| --- | --- |
| Country | Macedonia |
| Languages spoken | Macedonian |
| Currency used | Denar |
| Area (km2) | 422.39 km2 |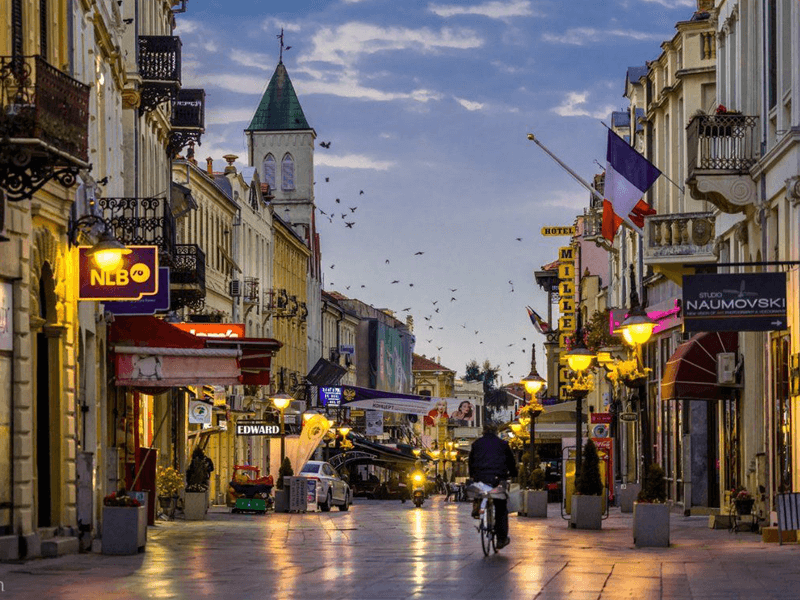 Travel cost: Every participant has to send us a copy of his tickets and boarding passes via e-mail and the originals via postal mail. Once when we receive all of the tickets, we are going to reimburse your money via bank transfer or cash on the spot.
Travel limit 100€
Finance and financial rules:
The food and accommodation will be provided and paid by the host organization SUMNAL, with the financial support of the Erasmus+ Programme, the European Commission. Regarding tickets for traveling, 100% of travel costs will be reimbursed on the basis of the CHEAPEST possibilities, e.g. second class railway tickets, bus, flights etc. by bank transfer after the kick-off meeting as soon as we get the original tickets to our mail address by post. We advise you to buy your tickets as soon as possible so that it fits in our limited budget for 100% reimbursement. Thus, we ask you to save all documents (Original tickets, boarding passes, invoices or bills with the ticket price) which are related to your travel, since the documentation background is obligatory for reimbursement. We kindly ask you to buy all the tickets for the travel for both directions – return tickets (plane tickets, train tickets, bus tickets and etc.), because we will be able to reimburse only REAL EXPENSES (made expenses). IMPORTANT: We cannot refund any travel costs done by taxi.


Participants must travel from the country of the sending organization, and back. Following the guidelines of the Erasmus + program the travel back must be realized by the participants on a direct way within a maximum of 2 days. (You can arrive in Slovenia up to 2 days in advance and leave up to 2 days later. The stay for any additional days is not covered from the projects' budget) The accommodation is covered at Hotel Kapri only for the days of the activity: 21-29 October 2019. In the case of longer stays or indirect traveling (holiday travel etc.) there is no chance of reimbursement of travel costs. Missing tickets will not be reimbursed as well.
Complete theBRAVO- APPLICATION FORM in English title as following "name of the project you are applying for" until 23:59 on deadline day.

Deadline for applying: 01.09.2019

Selection results: 05.09.2019.

If you have any questions don't hesitate to contact us at:

[email protected]