BRAVO announces a call for 20 participants for Training Course in Sarajevo, Bosnia and Herzegovina from 13.05 – 19.05.2019. for people living in countries listed below.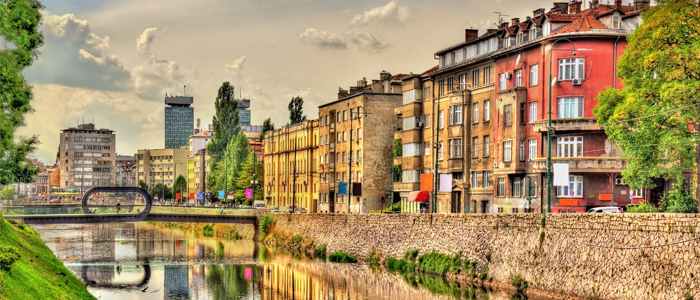 Name of the project: ""InMediAct" (IMA)"
Date of Project: 13.05.2019 – 19.05.2019.
Organizer: MV International
Hosting organization: "BRAVO"
Place: Sarajevo, Bosnia and Herzegovina
Participants: 20 (age 18+)
Working language: English
Deadline for applying: 05.05.2019.
Training Course is a project conducted under the rules of the European Youth Foundation. Accommodation, food and travel costs will be covered by organizers.
MV International (MVI) is a network of 37 European NGOs (one per Country and with members in each of 27 Countries of UE), 8 associate organizations from Africa (Cameroon, Kenya, Senegal and Uganda), Latin America (Argentina and Peru) and Asia (India and China) aimed at promoting participatory planning between NGOs and fostering the exchange of knowledge among professionals in the field of European design. The European Non Governmental Organization [ENGO] MV International [MVI] is a non profit "association of organizations" that cultivates social involvement, initiates (training) events and directs community building activities towards inclusive, sustainable and reflective societies. The ENGO promotes participatory planning following the 2020 priorities of the European Union (or thematic programs of the United Nations) as well as related knowledge and best-practices exchange among professionals in the field of Social Innovation.
Project Venue: Sarajevo
The city of Sarajevo comprises four municipalities and they are: Centar, Novi Grad, Novo Sarajevo, and Stari Grad. Sarajevo is the largest city in Bosnia and Herzegovina and its capital. The Sarajevo metropolitan area, which includes Sarajevo Canton, East Sarajevo and nearby municipalities, is home to 555,210 inhabitants. Nestled within the greater Sarajevo valley of Bosnia, it is surrounded by the Dinaric Alps and it is blessed with the river Miljacka, the sides of which are decorated with all the sights the city has to offer. Sarajevo is the political, social and cultural center of Bosnia and Herzegovina, a prominent center of culture in the Balkans, with its region-wide influence in entertainment, media, fashion, and the arts.
Due to its long and rich history of religious and cultural diversity, Sarajevo is sometimes called the "European Jerusalem" or "Jerusalem of the Balkans". It is one of only a few major European cities which a single neighborhood contains a mosque, Catholic church, an Orthodox church and a synagogue.
Although people have settled in the Sarajevo area since the prehistoric times, the modern city first arose as an Ottoman stronghold in the 15th century. Sarajevo has attracted international attention several times throughout its history. In 1885, Sarajevo was the first city in Europe and following San Francisco the second city in the world to have a full-time electric tram network running through the city. In 1914, Sarajevo was the site of the assassination of Archduke Franz Ferdinand of Austria by local Young Bosnia activist Gavrilo Princip that sparked World War I, and consequently ended a Austro-Hungarian rule in Bosnia and Herzegovina and resulted in the creation of the Kingdom of Yugoslavia. Later, after World War II, the establishment of the Socialist Republic of Bosnia and Herzegovina within the Second Yugoslavia led to a massive expansion of Sarajevo, the constituent republic's capital, which culminated in the hosting of the 1984 Winter Olympics, marking a prosperous era for the city. However, after the start of the Yugoslav Wars, for 1,425 days, from April 1992 to February 1996, the city was besieged in what came to be the longest siege of a capital city in the history of modern warfare. All of this happened during the Bosnian War and the breakup of Yugoslavia. In 2011, Sarajevo was nominated to be the European Capital of Culture in 2014 and will be hosting the European Youth Olympic Festival in 2019.
About project:
"InMediAct" (IMA) is a 6-day International Skills Development activity based on Non Formal Education (NFE), which will take place in Novo Sarajevo (Bosnia Herzegovina) between May 5 and 10 2019. The audience of participants will be composed of 20 youth workers aged 18-30 from 20 member organizations of the MVI network.
Participants by country
Country (Number of participants)
Country (Number of participants)
Country (Number of participants)
Italy (2)
Belgium (1)
Austria (1)
Albania (1)
Slovak Republic (1)
Luxembourg (1)
Serbia (1)
Slovenia (1)
Sweden (1)
Croatia (1)
Czech Republic (1)
Total: 20
Bulgaria (1)
Greece (1)
Cyprus (1)
Romania (1)
Malta (1)
Turkey (1)
Hungary (1)
Germany (1)
IMA will provide participating youth operators with the knowledge, skills and methodologies of NFE used to foster youngsters' critical thinking in approaching mainstream mass-media narratives, with a particular focus on the issues of migrants, migration and cultural diversity. The focus of the activity will therefore be placed on contrasting the dynamics of stereotyping and dehumanization against migrants/refugees and individuals of cultural minorities (i.e. Roma) stimulated by phenomena of shallowness and sensationalism at the level of mainstream media.
THE VENUE
Pijačna 2, Sarajevo 71000, Bosnia and Herzegovina
HOTEL BM INTERNATIONAL ****
The hotel is located on the main road between the city center and the center of the municipality called Ilidža. It has parking for guests, and two tram stops are only a couple of minutes away. Whether it's about individuals or entire families, the hotel offers tourists comfort and quality service, and business customers can even rent an office or business premises for several days as needed.
Hotel BM International apartments contains separate bedrooms, separate kitchen with dining area, mini-bar, bathroom with toilet. Furthermore, cable TV, telephone and free internet access over wireless networks are just a few of the details included in this offer.
http://www.hotelibm.com/bs/hotel-bm-international.htm
HOW TO REACH THE HOTEL FROM AIRPORT?
Sarajevo International Airport
The immediate vicinity of Sarajevo International Airport is certainly another in a series of benefits and advantages of staying in BM Hotels. We are just couple of miles away from the airport. You will be here in no time. Entrust us the comfort of staying in Sarajevo.
https://www.google.com/maps/dir/Sarajevo+International+Airport,+Kurta+Schorka,+Sarajevo/BM+International+Hotel,+Pija%C4%8Dna+2,+Sarajevo+71000/@43.8341449,18.328354,15.25z/data=!4m14!4m13!1m5!1m1!1s0x4758c9f5798e6ed3:0x4418069785b9985a!2m2!1d18.3365271!2d43.8257957!1m5!1m1!1s0x4758c97a8ec970cb:0x81fac2dc6274e6ab!2m2!1d18.3207121!2d43.8413705!3e0?hl=hr-HR
For any logistical inquiry, please contact us at following email address: [email protected]
WHAT TO BRING
What to bring with you?
1) Information about refugees, migrants and migrant crisis in your country
2) Materials of your organization
3) Good mood
4) Medicines and insurance;
5) Original travel e-tickets and invoices like train tickets, bus tickets etc.
WEATHER
The climate in Sarajevo is quite changing, it could be sunny and lovely and suddenly storming and raining, make sure to dress in layers and bring your rain coat and umbrella with you, and be prepared with them in your handbag when you go out.
FOOD
Chefs of the hotel are preparing meals from 16 different kitchens. That being said, every day for breakfast, lunch and dinner you will have the opportunity to choose various meals in the main dining area.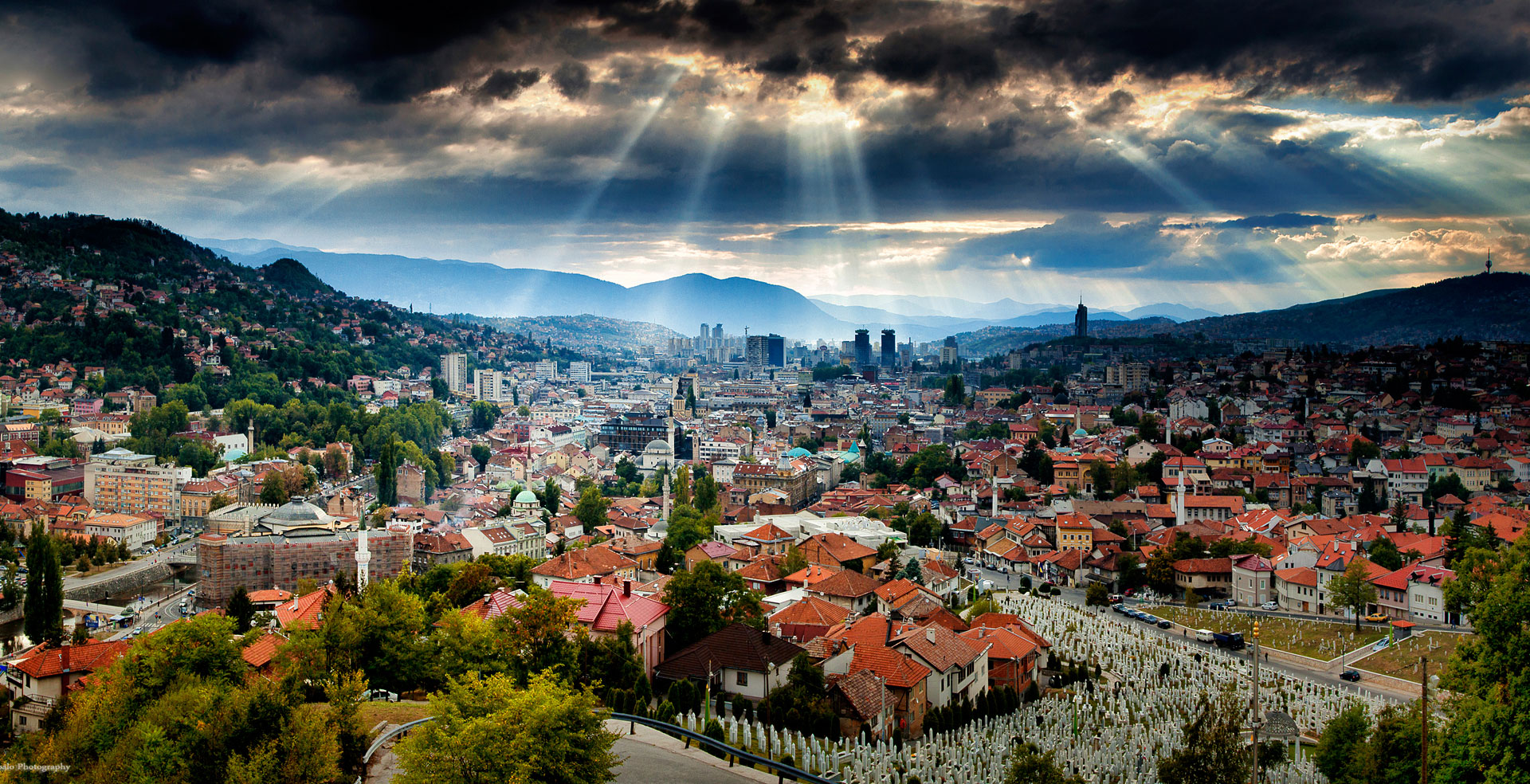 HOW TO APPLY?
Complete the BRAVO- APPLICATION FORM in English title as following "name of the project you are applying for" until 23:59 at 05.05.2019.
Deadline for applying: 05.05.2019
Selection results: as soon as we find all the participants.
If you have any questions don't hesitate to contact us at: [email protected]bih.com