BRAVO announces a call for 2 participants for a Training course in Niš, Serbia from 21.09. until 26.09.2019. for citizens of B&H and those living in this country.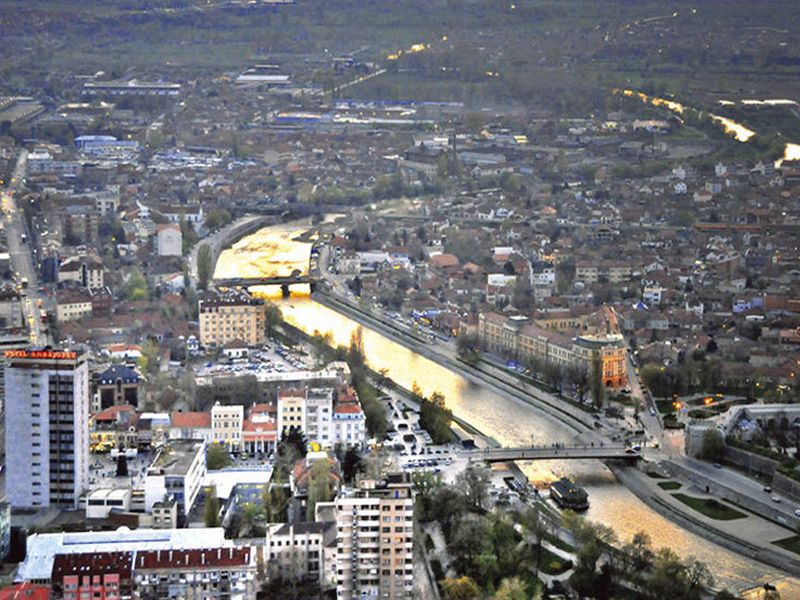 Name of the project: "FIGHTING CORRUPTION –EXPANDING THE UNION"
Date of Project: 21.09.2019 – 26.09.2019.
Applicant organization: EPEKA Montenegro
Hosting organization: Naučno-istraživačko udruženje za umetnost, kulturne i obrazovne programe i tehnologiju EPEKA
Sending organization: "BRAVO"
Place: Niš, Serbia
Participants age: 18 +
The number of participants: 2
Working language: English
Deadline for applying: 15.08.2019.
This project is financed by the European Commission through the Erasmus Plus Program. This publication reflects the view only of the author, and the European Commission cannot be held responsible for any use which may be made of the information contained therein. By Erasmus+ rules organizers have to cover travel costs, accommodation and food.
1. ABOUT THE PROJECT
The project Fighting corruption – Expanding the Union involves 11 partner organizations from both EU and non-EU countries (Albania, Croatia, Spain, Romania, BiH, Serbia, Belgium, Kosovo, Montenegro as a coordinator and Slovenia as a host of Training Course in Maribor).
Objectives of the project: – Increase the level and intensity of cooperation between program countries and partner countries from WB. Related to this is also the long-term aim of creating a robust youth anti-corruption platform focused on the WB but working with a decidedly inter-regional and trans-sectoral perspective. – Increase the capacities of youth organizations based in WB. – Increase the competences of youth workers in WB, the EU and beyond. – Educate youth about recognizing, reporting and fighting corruption. – Establish the image of the EU as a supranational entity taking a stand against corrupt practices. – Design a toolkit for educating youth about corruption. – Educate the general public about corruption in their country and ways of opposing it.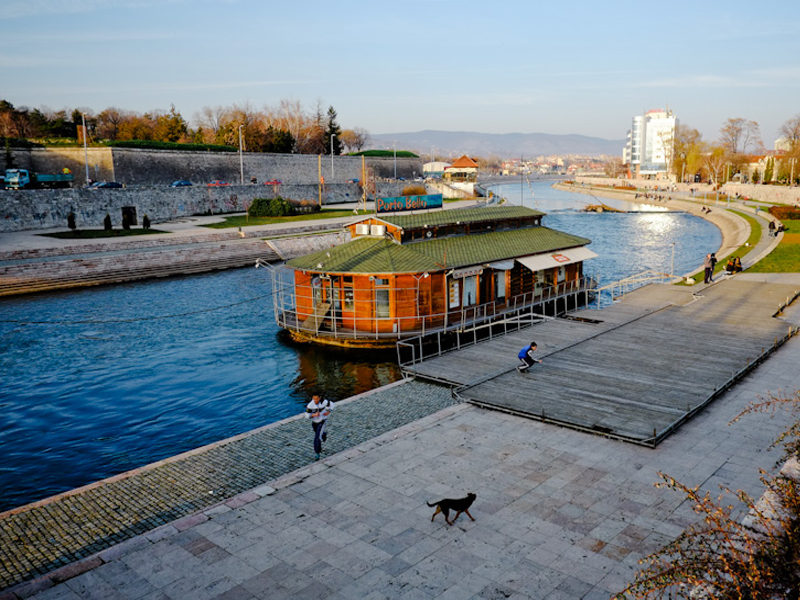 Toolkit (first draft will be done during the TC)
3 webinars (expected shortly after the TC)
webpage
5 cultural events / public interventions (1 exhibition during the TC, one Flashmob during the TC in Maribor)
4 press conferences (1 press conference during the TC in Maribor)
1 conference (in final meeting in Albania)
Working methods during the TC:
Learning by doing method
Presentations
Debates
Intercultural dialogue sessions, combined with politics on local, national, EU level and corruption
Ice-breakers and teambuilding games to get to know each other.
Workshops will leave room for guided but controversial discussions.
Reflection groups will take place every evening and will serve as a platform where the participants can give feedback on the activities of the day and also share general impressions they had.
Those sessions will be facilitated by experienced facilitators to ensure their quality and value.
Information about the city:
Niš – The third largest city of Serbia. More about it on https://cherylhoward.com/visit-nis-serbia/
INI AIRPORT NIŠ – "Constantine The Great", 4km away from downtown, line 34A or by foot.
Alternative Airports:
– SOF Sofia, Bulgaria – 160km (Best alternative airport & cheapest)
(link to Niš: transfer Sofia-Niš by WizzAir comby, or: Metro from Airport to "Central railway station" stop, SERDIKA INTERNATIONAL BUS station – 2 direct buses a day with 3 quick stops, Sofia-Niš by Bus (Matpu or Niš-express) 10€, 3h ride + Border (UTC+2, EET).

– BEG Belgrade, Serbia – 250km (Best Bus connections)
(link to Niš: Airport bus to BELGRADE AUTOBUS STATION (BAS), 25 direct buses a day, Belgrade-Niš (Niš-express, Lasta, Kanis, Kavim-Jedinstvo) 10€, 3h ride.

– SKP Skopje, N. Macedonia – 190km
(link to Niš: Airport bus to SKOPJE AUTOBUS STATION (SAS), 8 buses a day with 5 quick stops, Skopje-Niš (Niš-express, Avtoprevoz, Galeb-Ohrid) 12€, 3.30h ride + Border.

– INTERNATIONAL AUTOBUS STATION NIŠ – Niš Express, 1km away from downtown, line 3.

– RAILWAY STATION NIŠ – Serbian Railways, 2km away from downtown, lines 1, 5, 6, 10, 36.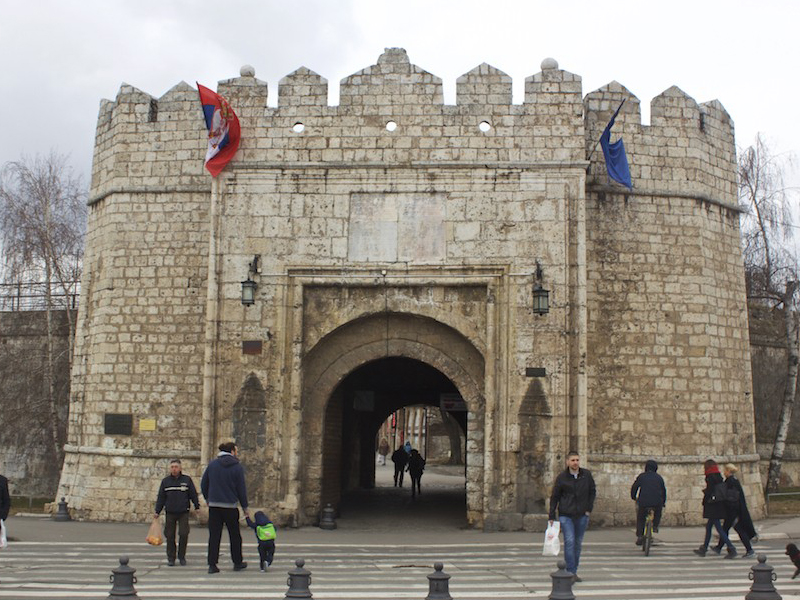 Travel cost: Every participant has to send us a copy of his tickets and boarding passes via e-mail and the originals via postal mail. Once when we receive all of the tickets, we are going to reimburse your money via bank transfer or cash on the spot.
Travel limit 180€
Finance and financial rules:
The food and accommodation will be provided and paid by the host organization EPEKA Serbia, with the financial support of the Erasmus+ Programme, the European Commission. Regarding tickets for traveling, 100% of travel costs will be reimbursed on the basis of the CHEAPEST possibilities, e.g. second class railway tickets, bus, flights etc. by bank transfer after the kick-off meeting as soon as we get the original tickets to our mail address by post. We advise you to buy your tickets as soon as possible so that it fits in our limited budget for 100% reimbursement. Thus, we ask you to save all documents (Original tickets, boarding passes, invoices or bills with the ticket price) which are related to your travel, since the documentation background is obligatory for reimbursement. We kindly ask you to buy all the tickets for the travel for both directions – return tickets (plane tickets, train tickets, bus tickets and etc.), because we will be able to reimburse only REAL EXPENSES (made expenses). IMPORTANT: We cannot refund any travel costs done by taxi.


Participants must travel from the country of the sending organization, and back. Following the guidelines of the Erasmus + program the travel back must be realized by the participants on a direct way within a maximum of 2 days. (You can arrive in Slovenia up to 2 days in advance and leave up to 2 days later. The stay for any additional days is not covered from the projects' budget) The accommodation is covered at Hostel Uni only for the days of the activity: 22-27 June 2019. In the case of longer stays or indirect traveling (holiday travel etc.) there is no chance of reimbursement of travel costs. Missing tickets will not be reimbursed as well.
Complete theBRAVO- APPLICATION FORM in English title as following "name of the project you are applying for" until 23:59 on deadline day.
Deadline for applying: 15.08.2019 Selection results: 20.08.2019.
If you have any questions don't hesitate to contact us at:

[email protected]