BRAVO in cooperation with Dinara Forum Dinara L'Ateneu & Centar Feniks announces a call for 12 participants for a Youth Exchange in BREMEN, GERMANY from 18.10. until 27.10.2019. for citizens of B&H and those living in this country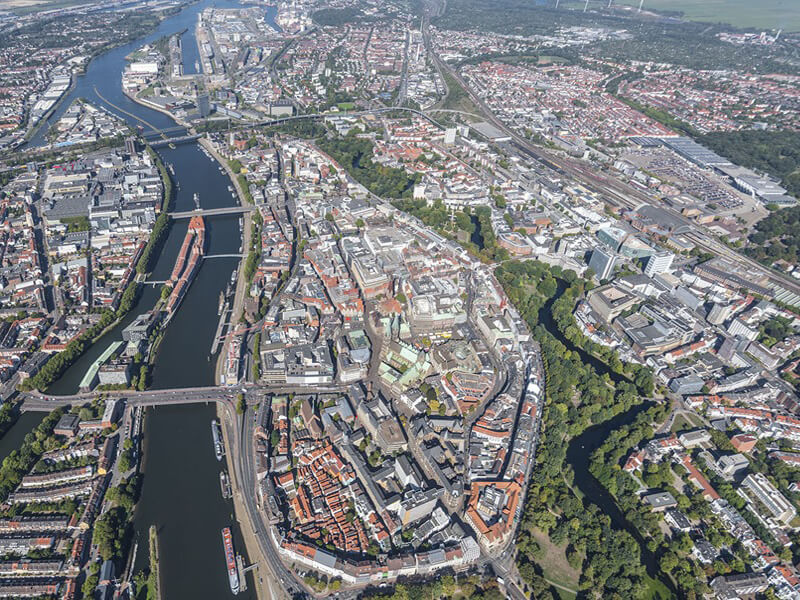 Name of the project: "SUSTAINABLE LIVING II"
Date of Project: 18.10.2019 – 27.10.2019.
Applicant organization: Mostar Friedensprojekt e.V.
Hosting organization: Mostar Friedensprojekt e.V.
Sending organization: Dinara Forum Dinara L'Ateneu & Centar Feniks in cooperation with "BRAVO"
Place: Bremen, Gahrlstedt, Osterholz – Germany
Participants age: 16 – 30
The number of participants: 12 (10 participants + 2 team leaders)
Working language: English
Deadline for applying: 06.10.2019
This project is financed by the European Commission through the Erasmus Plus Program. This publication reflects the view only of the author, and the European Commission cannot be held responsible for any use which may be made of the information contained therein. By Erasmus+ rules organizers have to cover travel costs, accommodation and food.
About the Project:
The project sustainable living will bring together 36 young people from 5 countries in two youth exchanges. During the project, the partners will organize the two exchanges together with some local activities to introduce young people into a new concept for sustainable rural lifestyle including tourism based on the concept of permaculture. The project aims to activate young rural and disadvantaged youth to promote themselves by developing their skills in tourism, alternative farming, housing and accommodation. Participating youth will develop clear goals in creating startups in the field of sustainable tourism in the form of social enterprises. The necessary knowledge will be gained in the two youth exchanges – one in Bosnia and Herzegovina in Spring 2019 and one in Germany in Fall 2019. Participants will greatly benefit from the wide array of knowledge and experience, which the partner organizations are having and will start their own initiatives into concrete tourism offers until the end of the project.
Participants' tasks for the Youth Exchange:
1. Bring an open mind for new adventures, physical challenges, and new suggestions for games and energizers.

2. Each group will present their sending organizations in a short presentation of 5 minutes. We provide for material on the spot.

3. Every group will present about the ecological movement in your country and projects that are implemented there. You are presenting along at least ten examples! 4. You shall be informed, in which way your country has been recently moving forward to achieving the UN sustainability goals.

5. For an intercultural night be prepared not only to present some food and so on, but to deliver on arts and local culture, dance and games, please.

6. You have to actively report, disseminate and work on future projects in your local surrounding based on results of our youth exchange.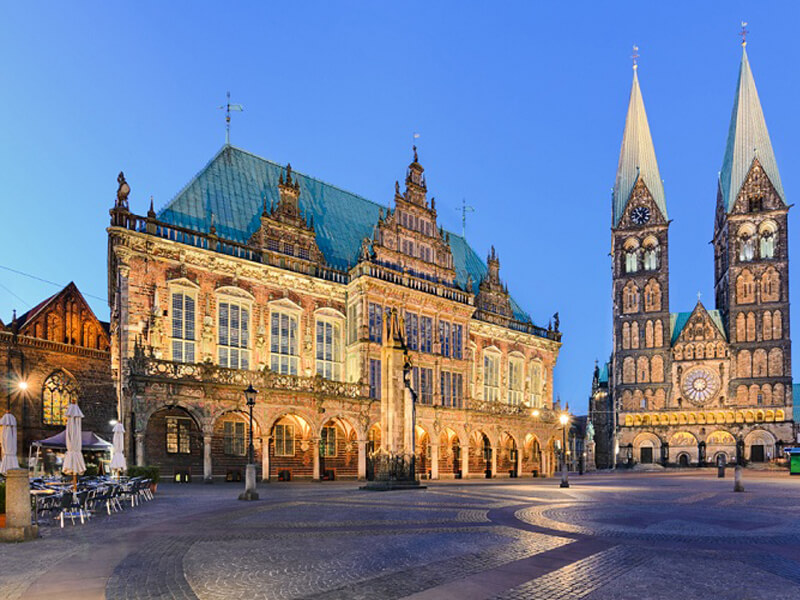 About Bremen, Lower Saxony and the closer surrounding
Bremen is the largest city on the River Weser, the longest river flowing entirely in Germany. It has a very rich history since the middle ages as one of the leading cities of the Hanse and deservedly holds the status of a city-state of Germany with its own parliament. Bremen lies some 60 km upstream from the North Sea and is surrounded by the state of Lower Saxony. It is a commercial and industrial city with two harbors, the Bremen port and the port of Bremerhaven at the mouth of the Weser.
The city is home to dozens of historical galleries historical sculptures and major art museums. The old city center is under UN heritage protection. Additionally Bremen houses great museums, like Bremen Overseas Museum (Übersee-Museum Bremen), the Universum technical museum, the Emigration Museum and the Climate House in Bremerhaven.
Bremen has a public and a private university. Bremen is well known through the Brothers Grimm's fairy tale "Town Musicians of Bremen", its famous Beck's beer, by its Jacobs coffee and through its football club Werder Bremen and. Bremen has a reputation as a left working-class city, at the same time it is home to many multinational manufacturing corporations such as Hachez chocolate, Kellogg's cereals, Vector Foiltec, Arcelor/Mittal steel, Mercedes car parts, Airbus aircrafts and OHB satellites. It has its airport "Hans Koschnick".
Dietary needs:
We have our own cooking and logistics team so they would prepare meals for us and specific food will be done for the people with food preferences like vegans, vegetarians, pescetarians, no pork, halal (yes, that is a difference), raw food, non-gluten and so on. You will declare your special diet in a form to be sent to you. You cannot switch during the exchange, because it jeopardizes our procurement scheme.
What do you need in concern to the venue?
– Shoes for inside. As it is really large house, which needs to be kept clean, everyone would need an extra pair of shoes for inside the house (slippers or clean shoes, which you will not wear outside).
– Bring your own towels, hair driers, shampoo, and so on. There will be bed sheets provided, which you have to use. If you forgot things we can buy it for you on demand in nearby stores or you purchase it during stays in Bremen against remuneration.
Travel costs:
Travel costs will be reimbursed according to the distance bands allowances of Erasmus+, how it was applied for and approved. Please, be aware that individual kilometer distances might be further than allowed reimbursement. Travel generally costs will be reimbursed after receiving all documents from all participants. And this includes the following documents and activities:
– a documented presentation about this exchange that will be delivered by the participants upon their return in their home country;
– dissemination of the project which includes agreed activities, an article, blog or report, part of which will be written or composed already during the exchange;
– delivery of all missing boarding passes, flight bookings, train tickets, invoices etc. as well as proof of travel with cars. Please, save your online and mobile app boarding passes immediately on issuing.
– filling out of the questionnaire of the EACEA (in youth exchanges this is done by the team leaders
– filling out of the Youth Pass Learning Achievement page by the participants
Time Plan:
We have submitted a detailed time plan with our application in October of last year. Meanwhile we have implemented the first youth exchange with you in May 2019 in Bosnia and Herzegovina. Logically things progress and improve.
So this time plan presented further down has been worked out during the Advanced Planning Visit to this Youth Exchange. It contains elements that will be subjected to change, but its basic tasks and objectives remain based on our project application with the European Commission.
We are looking forward for you to enjoy the different elements of it, be it the practical, the personal, the interactive or the learning. We are looking forward to implement it with you.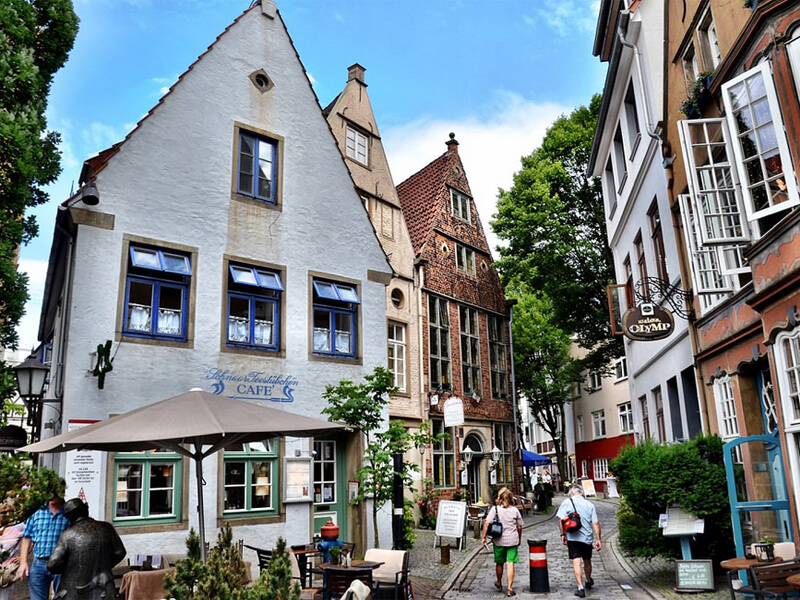 HOW TO APPLY?
Complete the BRAVO- APPLICATION FORM in English title as following "name of the project you are applying for" until 23:59 on deadline day.

Deadline for applying: 06.10.2019

Selection results: 08.10.2019.

PARTICIPATION FEE: NO PAX FEE

If you have any questions don't hesitate to contact us at:

[email protected]