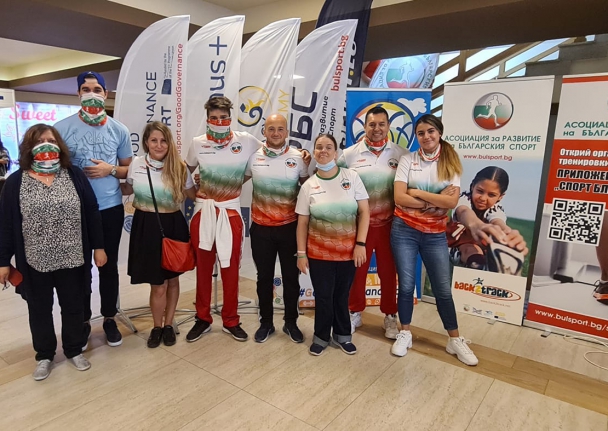 The European Week of Sport #BeActive was held for the sixth consecutive year and between 23 and 30 September 2020 all residents and guests of Sofia had the opportunity to become part of the largest sports event in Europe. European Week of Sport is an initiative of the European Commission, which is held each September throughout Europe since 2015. The week, which takes the form of an awareness raising campaign, promotes the multiple benefits of sports and physical activity and everyone can participate, regardless of age, background or physical condition.
Bulgarian Sports Development Association took an active part in the campaign with information stands during the #BeActive Sports Fair in Asics Arena on September 24th and 25th and in #BeActive Sports Village and #BeActveNight in the park in front of the National Palace of Culture on September 26th. During the events were presented part of the active projects of BSDA as follows: #GoodGovernanceSport, #SportDiplomacyAcademy, #Back2Track, #SPORTolerance, Active in sport again, SENTA, Sport against bullying, ESVOL, Youth Sports Fair Chance, PREVENT, GoSport, IAM – Integrity against match-fixing, Eco-friendly sport, PLAY'IN Together, co-funded by ErasmusPlus Programme of the European Union. Many volunteers of the organization took part in the event, during which the book "I breathe freely" was presented, published jointly by the Association of Bulgarians suffering from asthma, allergies and COPD ABBA and Bulgarian sports development association /BSDA/. The national coordinator of the European Week of Sport for Bulgaria is the Ministry of Youth and Sports and the campaign is co-funded by the Erasmus+ program of the European Union.
Check more info on this link.