20 Bosnian and Herzegovian sport trainers, coaches, managers, sport staff & active volunteers will have an opportunity to travel in Italy, Bulgaria and Croatia to work and learn from beat sport experts from all around the EU!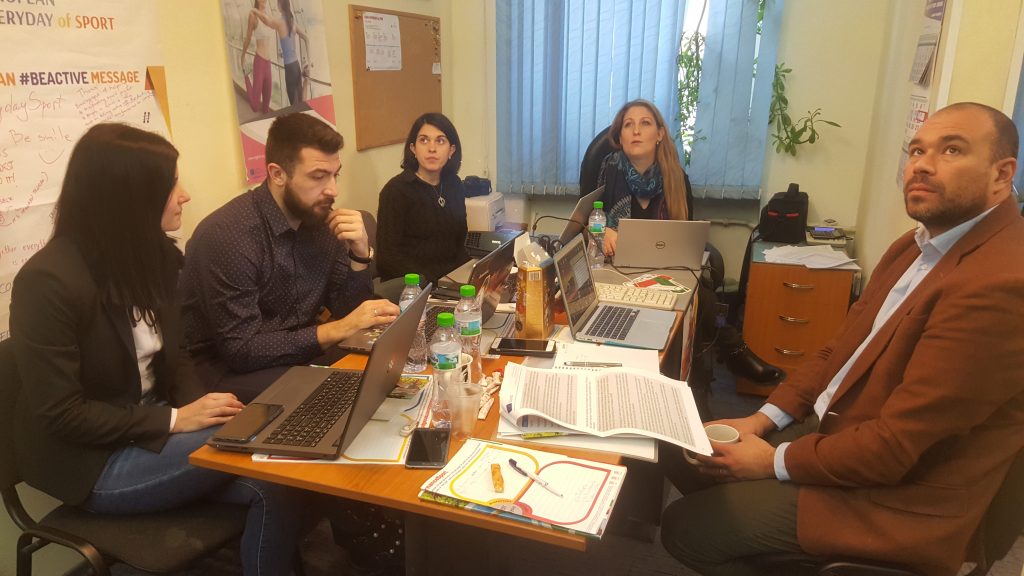 #SportDiplomacyAcademy kick off meeting 🏆🏆🏆
Sport Diplomacy Academy /SDA/ project is legacy of recent First Bulgarian Presidency of the Council of the EU 2018 and will focus on Western Balkans lot as a logical follow up of all implemented #EU2018BG
Main activities: prioritizing the EU perspective and connectivity of the WB, referring to the SofiaDeclaration and Sofia Priority Agenda. Both #EU and WB partners should continue to invest efforts in strengthening the cooperation and good practices exchange, focused on democracy, security and fundamental rights.
Project will ensure the educational mobility of coaches and other staff of sport organisations (incl. volunteers) linked to professional and grassroots sport. The 4 modules of mobility, held in each one of the partners countries with the same group of participants from the project target group will improve their competences as well as their qualifications and acquire new skills through learning mobility and spending a period of time in a foreign country (in and outside of the EU). Learning mobility will be an investment in human capital and a contribution to the capacity building of sport organisations with clear focus on building a network of well-trained sport diplomats.
Project involves 4 partners – 3 EU (Applicant – Bulgarian sports development association /BSDA/, Croatian sport umbrella organization – Rijeka sport association, ENDAS – Italian grassroots sport organization) and 1 WB (BRAVO – Bosnian Representative Association for Valuable Opportunities – Bosnian Youth and sport NGO).
Project is co-funded by Erasmus Plus Programme of the European Union – Sport chapter – "Exchanges and mobility in sport" – EAC/S15/2018 (lot 1).
Project start date: 01/01/2019
Project duration: 24 months
#BulsportBG #ErasmusPlus #bravo #bravobih #bravovolunteers#bravosarajevo #bravoprojects